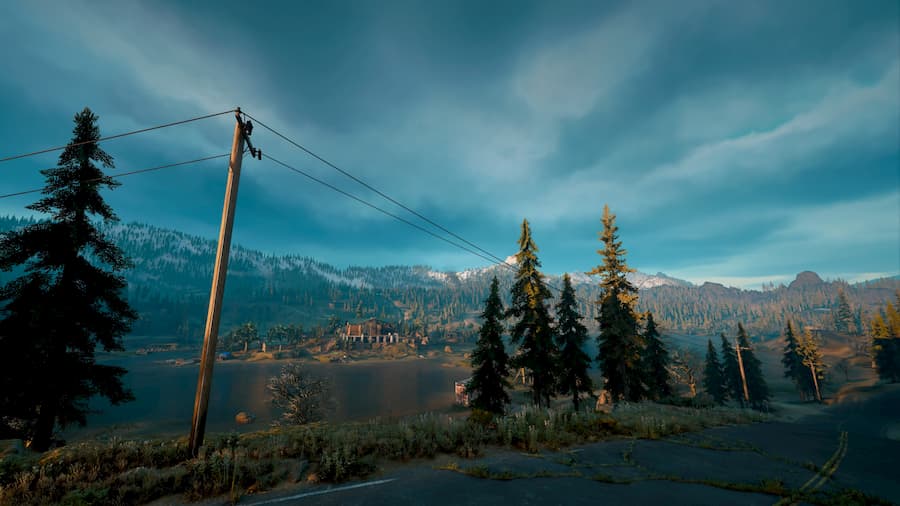 Days Gone is a beautiful game – and you'll undoubtedly want to capture it as you make your way through it.
Thankfully, developer Bend Studio has been wise enough to implement a photo mode in the game. As long as you're not in a cutscene, you can access photo mode at any time while playing Days Gone and create a photograph that captures the beauty, danger or sadness of the game's world. Trust us, you're going to want to pull out that camera at any given opportunity. Here's how to do it.
Opening up photo mode in Days Gone is easy. Hit the options button on your PS4 controller to bring up the main menu. From here, scroll down to photo mode and click X to confirm. If it's greyed out, it's probably because you're in a cutscene – try again in a few minutes.
Once photo mode is open, you can compose your image by panning the camera around and zooming in and out. Using the options in the bottom-right hand corner, you can adjust aperture, depth of field and focal area, as well as adjusting brightness and contrast. If you'd like you can add a number of frames, logos and preset filters to your image. You can also choose to remove Deacon, his bike, or any other characters from the image if you want to focus on the landscape.
If you press X while on the brightness/contrast tab, you can access an advanced menu, letting you tweak colours and settings even further.
When you're done composing your photograph in Days Gone, press triangle to remove any menus, and you're now ready to save your image. Hit the share button on your PS4 controller and use the system options to save your screenshot.
---
More Days Gone guides