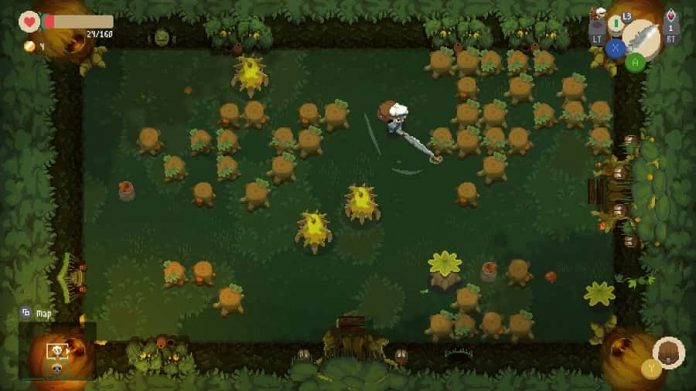 An action RPG in which you also have to be an efficient shopkeeper, it seems like half a million people know what's good for them as that's how many copies of the game have been sold since its release.
Currently available on PS4, Xbox One, Switch and PC, and coming to mobile at some point in the future, Digital Sun isn't done with Moonlighter yet, either. While free updates have been wheeled out to make the game a more enjoyable experience, new DLC has been announced which aims to make the game more exciting than ever.
Moonlighter's Between Dimensions DLC is currently set for release this summer providing everything goes to plan. It'll add new monsters to the game to freshen it up, a new dungeon to complete which introduces some powerful new mini-bosses, and new gear for you to collect. Trick weapons are going to be added, too, which will offer you special powers that come with a price. Needless to say, it'll be worth jumping back into the game again.
Want to start playing Moonlighter right now? It's currently on sale with 40% off on Steam, and 33% off on the Nintendo eShop.
---