Another week, another week of games.
It's currently a quieter time for major releases, but that doesn't mean we haven't found plenty of games to be keeping us busy. With Rezzed going on currently in London, some of us have also been getting hands-on with upcoming games.
Here are the games that we've been playing this week. Have a great weekend, everyone! Tweet us @game_spew to let us know what you've been playing this week.
---
Rich: Last weekend I tried to push further into Generation Zero for review. Unfortunately, it just isn't a good game. Alongside that, I was also playing Outward, which also didn't set my world on fire. Thankfully, the Mortal Kombat XI online beta was on hand to give me some violent relief. I'm certainly looking forward to its release later this month.
Other than those, I'm currently tackling Mechstermination Force and Hob Definitive Edition on Switch. Both are entertaining, and I'll have reviews of both ready early next week. What I'm really looking forward to playing this weekend, though, is Borderlands Game of the Year Edition. With its new features I'm hoping it'll really suck me in.
Kim: I played a good chunk of Operencia: The Stolen Sun over last weekend. Filled with puzzles and dungeon crawling, it's a lot of fun, and I'm looking forward to getting back to it. I also joined Rich for a couple hours of Generation Zero, which was… okay. It's world is beautiful, but it gets repetitive pretty quickly.
Yesterday we spent the day at EGX Rezzed in London, so got hands-on with some promising upcoming indie games. Highlights for me were Cat Quest II, Family Man and Phogs. Look out for previews early next week.
Becca: This time around I've been playing (and no one is surprised) lots of Dead by Daylight. Unfortunately Behaviour Interactive have decided to revert back to their old matchmaking system so we're waiting 40 minutes to an hour to get into one game. On the bright side, they've just added Ash from Evil Dead to the game. Going against their own rules, Ash actually talks. Lines like "Groovy" and "Oh, yeah" are part of his repertoire and he even has a few different outfits he can wear.
I've also played the lovely point-and-click adventure game Silence. Silence follows Noah and Renie two young children who are transported into the magical world of Silence, a place in between life and death. I've spent a couple of hours with the match three game The World Next Door a very unique take on the genre adding actual story in between the puzzles. And finally, I spent some time with the puzzle/platformer Clocker where a clock repairman gains the ability to bend time to his will.
Stan: I've been getting lost again in Greece this week. No, I've not been on holiday; I've been loving Assassin's Creed Odyssey all over again. The levelling system, the story, the characters, the world…all of it is just amazing. Ancient Greece is incredible, but it has nothing on London though – I've been reflecting on the best games set in London, and there's some great ones.
Outside of London and Ancient Greece, perhaps my favourite place to visit is my own little town in Animal Crossing: New Leaf. I can't wait to relocate to the Switch version of the game: I've even created a list of 10 things we want from Animal Crossing on the Switch.
Matt: This week, with Sekiro behind me, I've played games sparsely in my free time. I hadn't grinded through a game that intensely in a while, so I felt I needed to try and not burn out. That being said, I have put some time into a few games. I've got back into Anthem, trying to push through the endgame loot table now that its been patched. Also have taken some time to polish my stick handling skills in NHL 19, and ventured back to Pandora with a few friends and started a new playthrough of Borderlands 2. There isn't anything on the immediate horizon that I'm dying to get, and right now I'm filling to void between now and Rage 2 with whatever grabs my interest.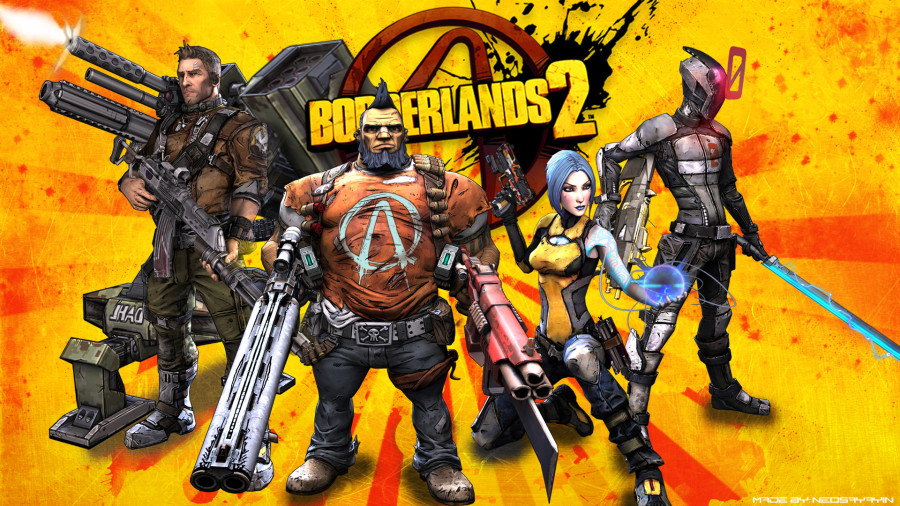 Jack: This week I've dipped in and out of The Division 2. World Tier 5 and all that jazz came out today, and hopefully I'll get some time to check it out this weekend. I've managed to squeeze in 30 minutes of the first Kingdom Hearts here and there, too. If I've got to work early I'll sit in the staff room and practice on Smash Bros. Ultimate on Switch, which I finally got last weekend. My gaming plans this week were thrown out the window when my four days off work suddenly changed into having to work six nights in a row.
Chris: I've mostly been fighting for justice, in the most ridiculous way possible, with Phoenix Wright: Ace Attorney Trilogy, which I'll be reviewing next week. Miles Edgeworth is awesome beyond all measure and seeing him in action has left me wanting another Ace Attorney: Investigations game, but given that the second game in the series didn't get an official translation, I'm not holding out much hope.
---