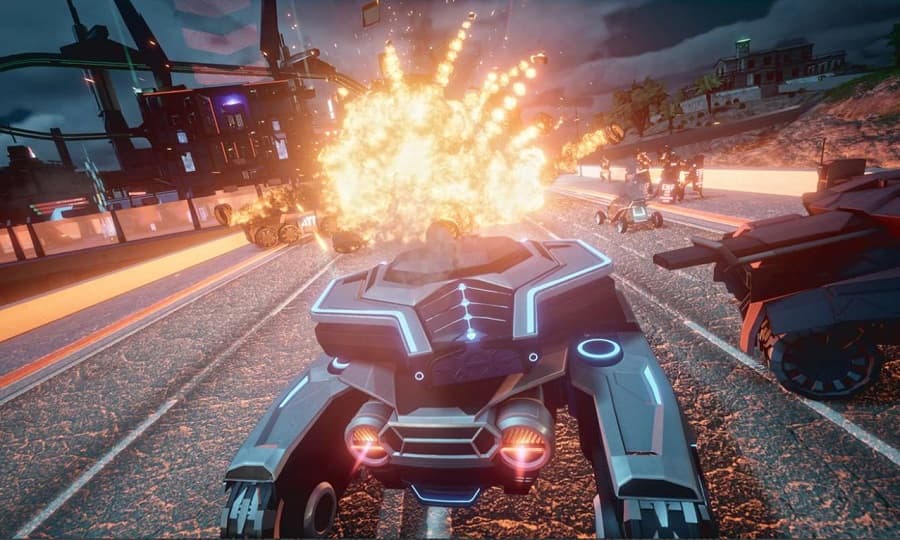 We love Crackdown 3 here at GameSpew. Haters be damned! So we're glad that today it has got even better.
The just-released Extra Edition update adds a number of new features to Crackdown 3, including the long-awaited Keys to the City. With Keys to the City, players can make use of a menu full of tools and cheats to make Crackdown 3's campaign even more fun. You can turn on God Mode, for example, or spawn enemies, explosive barrels and vehicles wherever you like.
Also added via the Extra Edition upgrade is a vanity progression system for Crackdown 3's multiplayer portion, Wrecking Zone. By earning Agency Points during matches you'll now be able to unlock over 100 tiers of items to customise your Agent with. Six different types of 'Overdrive' Skill boosts have also been added, and the interface has been tweaked in numerous ways.
If you've not yet played Crackdown 3, there's never been a better time to do so. It's included in Xbox Game Pass, so if you're a subscriber you've got no excuse. Maybe give our review of the game a read as well.