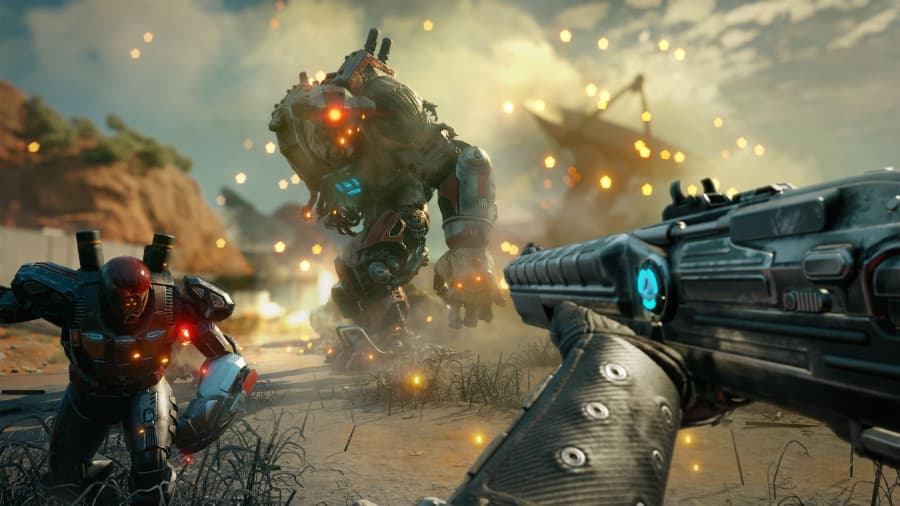 Like video games of old, Rage 2 lets you enable cheats so you can have even more fun while playing.
Enabling cheats in easy in Rage 2, the hard part is unlocking them first. To unlock cheats, you need to track down a merchant called Mangoo the Unborn. He can be found in various places in Rage 2's large open world, so keep your eyes peeled for a strange-looking vendor. When you see him, pay him a visit and buy as many cheats as you'd like.
Once you have some cheats unlocked, all you need to do to enable them is go to the pause menu and then select Settings. In the next screen, select Cheats and a screen will appear with all the cheats available to you. There, you can turn them on and off at your leisure.
One thing to bear in mind, however, is that activating any cheat other than a voice over will block any achievements or trophies from popping. Therefore, you might want to save them for a second playthough of the game. Or you can just make a new save, have some fun with some cheats, and then reload your save so there's no harm done. It's up to you!
---
More Rage 2 Guides