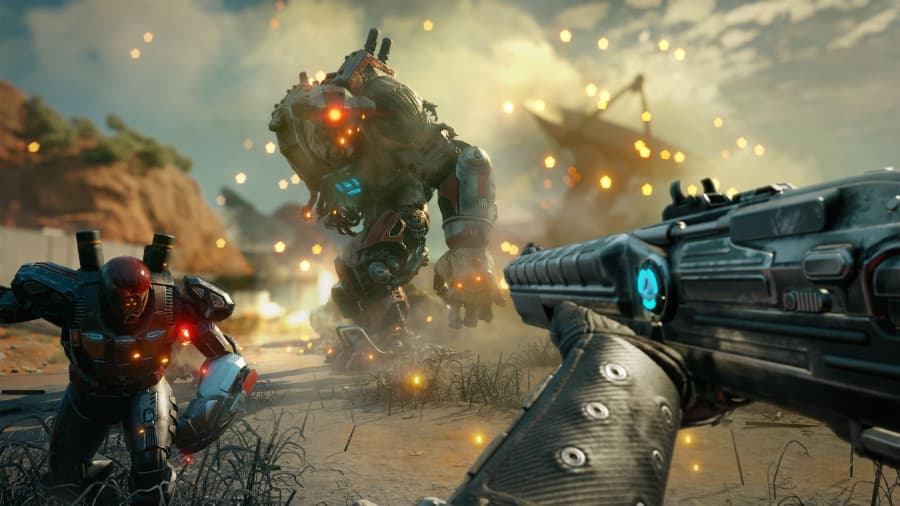 To make your character a bit unique, there are many skins available in Rage 2 so you can customise your equipment.
Unfortunately, chances are you'll start Rage 2 without any skins available at all. And to obtain them, you'll need to visit vendors spread throughout the game's world.
The town of Wellspring is your safest bet if you want to start your Rage 2 Skin collection, though you'll need a decent amount of cash to buy them. They're often around $2,500 each. Skins can also be purchased with MBTV credits. Play a few games and you'll easily be able to add a Skin or two to your collection.
Once you've obtained some skins, you can equip them to make your equipment unique. To do that, simply open up the game's menu, go to either the Inventory or Weapons tab, move to the gadget or weapon you want to apply a skin to, and then press the Y button on Xbox One or the Triangle button PS4. A list of all the available Skins for that piece of equipment will appear, and you can select which one you want to equip.
Try to collect all the Skins available in Rage 2 if you can, but it'll probably take you a while!
---
More Rage 2 Guides