For some of us, this week has been filled with rainy days.
What better time to hunker down with some video games than on a wet, miserable day? Cuddle up with a warm blanket, a piping hot mug of tea, and a load of fictional characters. Not that we wouldn't be doing exactly the same even if it was beautiful and sunny outside. Who are we kidding? Maybe just without the blanket.
Here are the games we've been playing this week. Have a great weekend, everyone!
---
Rich: Finish Him! are the two words I've probably heard the most from my TV's speakers this week. At least during my spare time, anyway. Mortal Kombat 11's grind is truly depressing, but I keep going back to it. I guess that means it's doing something right.
For work though, last weekend was spent tackling Fade to Silence, a horror/action-adventure game with survival elements that is quite addictive once you've got your head around its systems. You should give it a go if you like challenging but rewarding games. I've also played through Close to the Sun which turned out to be a bit of a dud, though the Xbox One version of SNK 40th Anniversary Edition and the Switch version of Table Top Racing World Tour gave me some joy. They're both just as good as I remember them being, if not a little better on their new consoles.
Kim: I've had the pleasure of reviewing an Oculus Quest this week for Gizmodo UK, so much of my gaming time has been spent inside a headset, deep in a virtual world. I've had a love/hate relationship with VR over the last few years, but the ease of Oculus Quest – it's completely wireless – has absolutely changed my opinion. I'm in love with it again. Especially after trying Beat Saber. Man, that game is a hell of a lot of fun.
Becca: This week I've played quite a few great games. I took a look at the exciting racing game JetX where you can battle opponents in zero gravity. I also beat up some ghoulies in the pixel horror game The Padre. I spent quite a few hours with Istanbul which is a digital version of the board game of the same name.
I've also finished up the second Danganronpa and have got started on the third game. I've fallen in love with this series bit-by-bit and find the stories to all be very intriguing. The change of scenery in the second game from the drab school to the luscious island was very well-done and I can't wait to see what happens with Danganronpa V3.
Stan: This week I learned that I am not just terrible at pool down the pub, but also playing snooker in Snooker 19. It's a very realistic representation of snooker on the TV: the graphics are great, and there's so much likeness to the settings too. It's a really decent game, but the Career Mode sadly lacks progression.
Fifa 19, however, has a lot of progression in The Journey. I've been playing a lot of that recently. I'm enjoying the story a lot, but don't like how choppy it is with the three different players. I am very intrigued to see what new features will be added for Fifa 20.
Matt: I haven't had a tonne of time to game this week, and the majority of that time has been dedicated to Dreams. I tend to shy away from games that let you build and create, as I don't envision myself as any kind of artist, but Dreams feels so much more approachable. From music to scenes to characters, I feel like there is an outlet where anyone could excel.
Apart from that, I've been playing some King of the Hill on MK11 with my friends. I know I've said it before, but this game is so well polished. It's clean, visceral, and a hell of a lot of fun to play. One day, maybe, I'll venture online and find out just how good I am!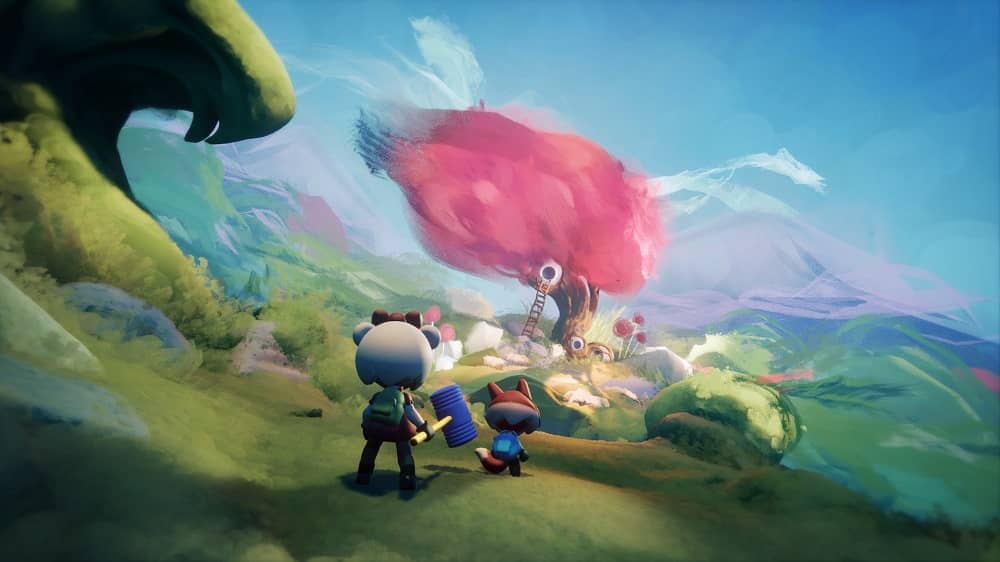 Jack: This week I 'ave mostly been playing many things: I've spent a few hours with early access shooter Project Downfall, and hardcore shmup Lifeless Vanguard. I'll have some words on Grave Keeper and sci-fi walking sim Interpoint early next week, too.
I've managed to reacquaint myself enough with Guild Wars 2 to start playing on my character back from 2014. He's only level 35, but It was a fun first hour as I had six mails with six birthday gifts bursting with instant levels, armour set looks, and cosmetic-y goodness.
I've also been having a blast playing through the Devil May Cry franchise mostly this week. I've this week completed the first Devil May Cry, 3 and now am on to 4. I've never played the series before this week, and am loving almost everything about them. Once I've made my way through, I' may have to give Bayonetta a try for the first time, too.