Las Vegas, the iconic 'sin city', has become the setting for numerous video games in recent times.
The city's impressive skyline and its association with gambling and a seedy criminal underworld make Vegas the perfect place for bizarre, action-packed video game stories to unfold. Here are just a few of the games set in Vegas that are worth your time.
Fallout New Vegas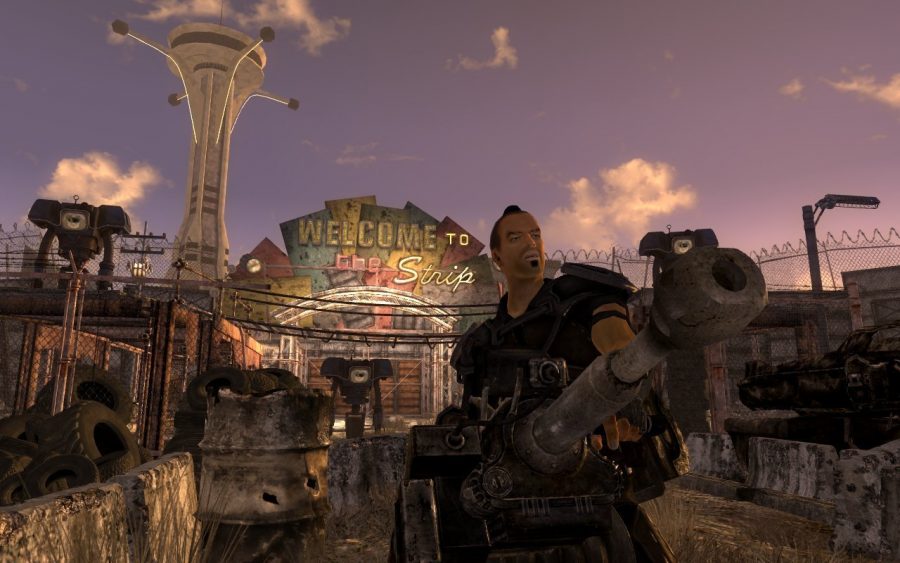 Set in the year 2281, Fallout: New Vegas gives players the chance to explore a post-apocalyptic version of the city. Players must journey through the ruins in search of a stolen package, battling a seemingly endless variety of enemies along the way.
While much of the city is unrecognisable, several significant landmarks have survived, including the Hoover Dam and a few casino facades. Players can also explore the extensive national parks that surround the city.
Rainbow Six Vegas
Rainbow Six Vegas is the sixth game in the Rainbow Six series and was considered groundbreaking in the genre of tactical shooters. Players would join a Rainbow team sent into the city to deal with a band of terrorists. This involved moving through the casino floors past slot machines and roulette tables while shooting down bad guys. The game proved to be a huge success and a sequel was released two years later.
Leisure Suit Larry
Vegas is without a doubt the perfect location for the adult-themed game, Leisure Suit Larry. The game follows Larry Laffer, a leisure suit wearing man in his 40s, as he attempts to hook up with attractive women. As one might imagine, Larry's efforts generally lead him to disappointment but that doesn't stop him trying. While Vegas is not mentioned by name, the city of Lost Wages, where Larry attempts his seductions, is a clear parody of Las Vegas.
Driver 2
The second instalment of the Driver video game series takes players through four different cities, including Las Vegas. Players begin by driving around in Chicago and Havana; only when missions in those cities are complete do players get access to Las Vegas. Once in Vegas you can drive past all the city's iconic locations, which if we're honest are mostly casinos. Driver 2 lets you enjoy Vegas from the comfort of a car while completing missions for gangsters.
---