Summer is in full swing, and as much as we'd all like to lay on an ice cube in our underpants, those games aren't going to play themselves.
We care about you, dear reader. And so it's our service to brave the heat, tear our arses out of our freezers, and valiantly sit in front of our consoles and PCs to beaver away at as many as games as we possibly can. No, no, don't thank us; it's our duty.
And so, here are the games we've been playing on this sweltering July week. Have a great weekend, everyone!
---
Rich: I've had a busy week. Attack on Titan 2: Final Battle and SolSeraph took up much of my spare time last weekend. I particularly enjoyed Attack on Titan 2: Final Battle because slicing up Titans never gets old, but SolSeraph left me very conflicted. Still, it kept me hooked until I'd completed it and got all but one of its achievements.
Moving into the week I then concentrated on Blazing Chrome, which is awesome if you enjoy run 'n' gun shooters, and Senran Kagura Peach Ball which… well, just read my review. I've also spent some time playing the PC port of Earth Defense Force 5, which is simply okay. If you don't have a PS4 and want to shoot hundreds of giant bugs and aliens to death though, it's still worth picking up.
Kim: I've got to admit that I've barely touched my consoles this week. Not because I haven't wanted to, but because I've instead been enraptured by my phone. It's rare I play a mobile game… and the reason why is because once I start, I find it hard to stop. My current addiction is the newly-released Mighty Quest for Epic Loot from Ubisoft. It's a loot-based dungeon crawler in mobile form, basically. And it's something like I imagine the upcoming Diablo Immortal to be, albeit a little more cartoony. Sure, it's got those blasted microtransactions in there, but so far I've managed to resist them, making decent progress with naught but patience.
I did venture to my PC to play one game this week, however: the wonderful Whispers of a Machine. It's a point and click sci-fi mystery, and after only a couple of hours it's got me hooked. Give my preview a read here, but if you're a fan of point and click games, you really shouldn't hesitate to jump on this one.
Chris: I've been slashing and blasting my way through Sairento VR which, as forgettable as its name is, may be the best PSVR game I've got my hands on. It stumbles a little when you're facing away from the PSVR's camera, but stabbing an enemy without looking around never gets old.
I'm also continuing to work my way through Judgment and, enjoyable as it is, I've run into a couple of odd moments where the game decides Tak is vulnerable and has to flee. Yes, he's just knocked fifty Yakuza unconscious, four of whom were armed, but for plot reasons you have to drive away from Character X because he has a gun. Suddenly I'm not allowed to run into a hail of bullets, scarfing bento lunch boxes to keep myself from expiring.
Becca: This week, I've played the absolutely wonderful adventure game Sea of Solitude. You play as Kay who is essentially suffering from depression and loneliness, much like many of the people close to her. You venture through a flooding city trying to right some wrongs and repair your broken mental state. It's a powerful message that is portrayed beautifully.
I also played cool metropolitan game Paradox Soul, where you play as Dr. Alli as she explores an underground facility trying to discover what went on there. I've also sunk a couple of hours into the super-cool Akane which fuses twin-stick shooting with melee combat. Every enemy is a one hit kill, but so are you. It makes it so that you really have to strategise and carefully plan your attack to avoid your demise.
My roommates and I have also been playing through Layers of Fear 2. We weren't big fans at first, as we were pretty confused about what was even going on, but after an hour or so, when things start to get scary, we stopped caring about the confusing story. It hasn't impressed us as much as the original Layers of Fear, but we're enjoying it more than Bloober Team's sci-fi offering, Observer.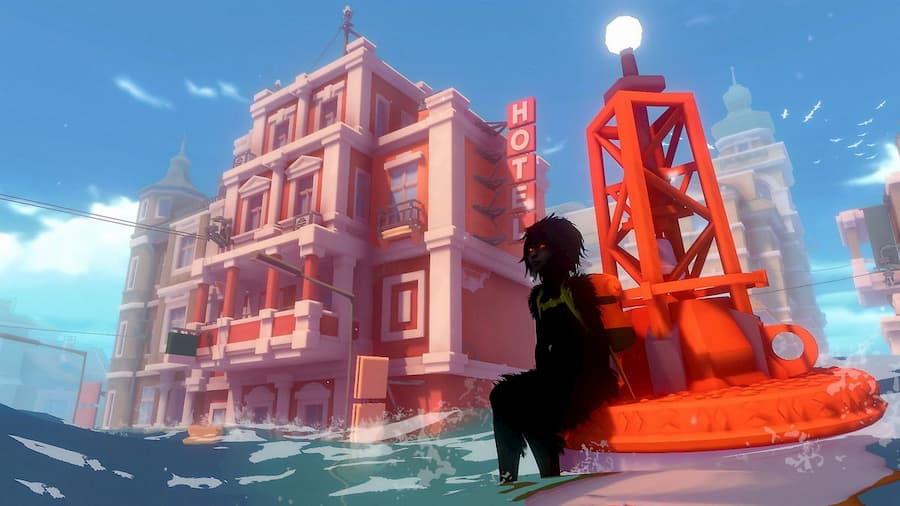 Stan: This week we've had Wimbledon and the Cricket World Cup. I've also been watching my beloved Forge FC in their new season, and even Portsmouth had their first pre-season friendly! So, with all this going on, how do I do anything apart from be a spectator? Well… I review a brilliant game.
Dragon Quest Builders 2 is the game I've spent all week with, and it's beautiful. Sadly, a few quests can get a little frustrating, but the building mechanics are wonderful. In my preview I wrote about the first island, and you can spend days just in that island alone. It's one I'll certainly be going back to throughout the summer.