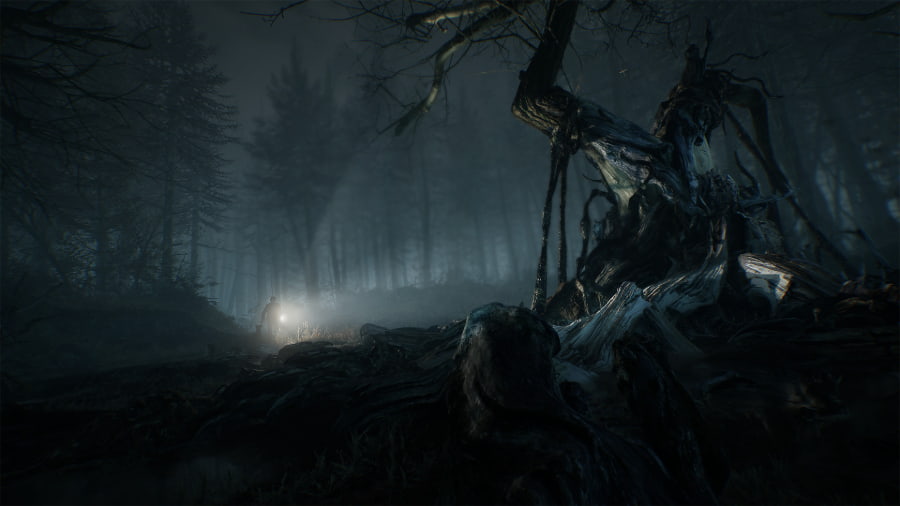 Out now on Xbox One and PC, Blair Witch is one of the scariest games ever made.
Developed by Bloober Team, Blair Witch remains very faithful to the Lionsgate owned IP and is likely to have widespread appeal thanks to the success of the films with which it shares its world. Because of a deal struck with Microsoft, however, only those with an Xbox One or a Windows-based PC can play it. PS4 and Switch gamers are to be left twiddling their thumbs.
But there is some hope. Blair Witch may eventually be released on PS4 and Switch.
In an interview with Eurogamer back in June, team developer Maciej Kciuk insinuated that Bloober Team would discuss other platforms for Blair Witch in the future. Then, when pushed about a Switch version of the game, he went on to point out that the company's previous titles such as Layers of Fear and Observer also weren't released on the format on day one.
It's safe to assume, then, that unless Microsoft makes a further move to keep Blair Witch exclusive to Xbox One and Windows PC, that it will be available on PS4 and Switch at some point in the future. It's just a case of waiting. You can wait, can't you?