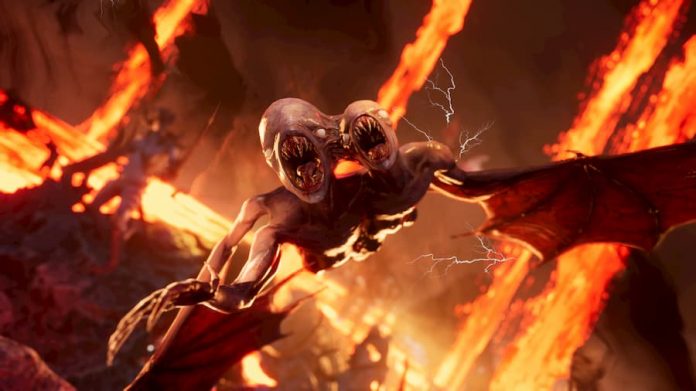 SUCCUBUS is a spin-off of Agony, Madmind Studio's hellish survival horror game from 2018 – check out the new trailer right here.
My use of the world "hellish" to describe Agony is very deliberate. Not only does it take place in a nightmarish and excessively gory depiction of Hell, but the Xbox One version of the game was so awful and plagued with technical issues at launch that it made the top spot on our Worst Games of 2018 list.
To be fair, since then Agony has had several patches to fix the worst of the issues, and an Unrated Version has been released on Steam to a much more positive reception. So maybe the game deserves a spin-off, and that's exactly what SUCCUBUS is.
The main character of SUCCUBUS is Vydija, the loyal servant and lover of the Red Goddess in Agony. The new trailer lets us get all up-close and personal with one of the new enemies in the game: The Cherub. A free update has also been added to Agony UNRATED on Steam which adds the Cherub enemy into multiple areas of the game.
Apparently players will be able to test SUCCUBUS's gameplay for the first time later this year, so stay tuned for the latest news, and don't forget to check out the new "Cherub" trailer below.
---