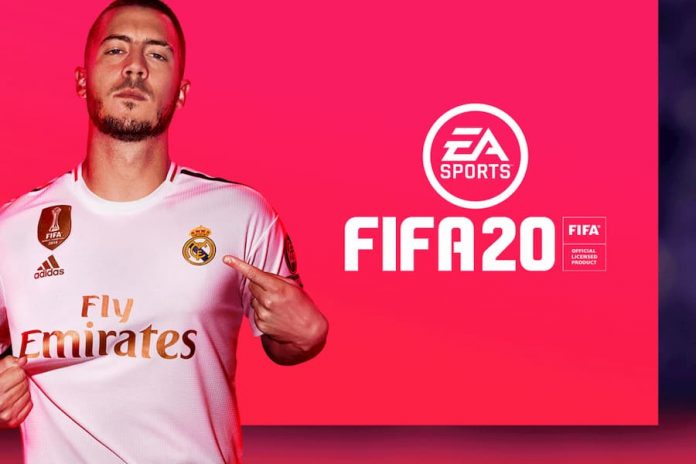 We all know the dream when playing FIFA's career mode: getting a lower league club to the top of their respective country, spending millions on the best players in the process.
Of course, that requires quite a lot of money to do so. We've compiled a short list of some of the best ways to make money in FIFA 20's career mode. Have fun getting rich!
Financial Takeover
The most obvious way to make money in Career Mode is to buy the financial takeover option from the EA Sports Catalogue. Simply click the right analogue stick in the menus to open the catalogue, and then scroll to and select "financial takeover". The first one will cost you 1,000 FCC. If you're an avid FIFA player then the cost probably won't make much of a dent.
Win Trophies
Winning trophies in FIFA 20 won't get you money straight away – apart from the pre-season tournament which you should aim to win. Progressing through any trophy competition will net you some money, and for those teams in League 2, progressing through the FA Cup can be a real financial boost in career mode (just like real life).
Train the Youngsters
Often at a club you may find yourself with a bunch of young players you have no desire to use in the squad. Now, you could get them out of the squad ASAP, but if you don't mind spending a bit of time training them up, those young players will be worth more later on.
You can turn a mid 60s player worth less than a million into a mid 70s player worth £10m by the end of your first season. So, whether you're behemoth Manchester United, or cash-stripped Forest Green, keep an eye on those promising players that, with a bit of training, could net you a nifty fee. Also make sure you send off a scout to look for youngsters to bring into the club to train then sell.
Buy Low, Train, Sell High
Training is invaluable for increasing the value of a player in Fifa 20. If your squad seems devoid of young promising players then you can always invest part of your budget on some – even purchasing one that could be a useful player for your team. In real life, most teams will have a three to five year plan, so why not buy a youngster to train him up over a season or two before selling them for mass profit? Just try not to get too attached to them – remember, they're just a bunch of pixels. Websites like Ultrafifa are great tools for finding young promising players within your price range, or within qualities you're looking for in your squad. It's a sure-fire way to earn money in FIFA 20.
Pre-Contract Agreements
At the start of every season in FIFA 20, always have an instruction in your global transfer network looking for first team quality players with less than a year left on their contracts. When the January transfer window comes along, those players with six months left on their contracts will be signable for free. Then, buying these players for free allows you to sell them the following January for a lot of profit.
These players with less than a year will be cheaper before that pre-contract agreement, too. Clubs will sell these players for less than their value because their contracts are nearing the end. So, either buy them at the start of the season for cheaper, in January for even cheaper, or in January for free for the summer. Make sure to add these players to your shortlist early to receive emails on any other clubs trying to sign them.
Free Agents
For very, very poor clubs, simply buying any player is painstaking, but thankfully there are plenty of free agents for you to pick up. These players will only cost wages, and thanks to training you can get a free young player who's pretty bad and use all your training slots to make him worth substantial money for your very poor club. You may sign a free agent for £0, then sell him for £10m a year later. The dream is real!