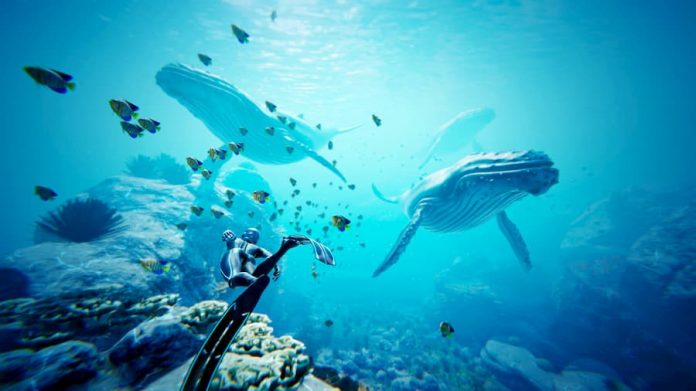 Not only is Beyond Blue stunning to look at, it's educational, too.
That's right: this is a game about exploring the depths of the ocean. It's not about discovering haunted shipwrecks or ancient, alien species; it's all based on fact. Developed in conjunction with the BBC Studios team behind Blue Planet II, Beyond Blue is about delving into the most fascinating aspect of mother nature, and exploring a part of the world most of us could only ever dream about in real life.
It's being developed by E-Line Media, the development team behind the award-winning Never Alone – another game focused on factual presentation, based on stories and legends told by the Iñupiat, people native to Alaska. Beyond Blue feels like quite a departure from Never Alone in many ways: Never Alone's cartoonish, 2D art style has been replaced by realistic 3D visuals, and its focus on storytelling has been replaced by a primary focus on exploration.
That's not to say that Beyond Blue doesn't feature narrative elements, though. I had some hands-on time with a demo of the game during EGX this last weekend, and even in a short 15-minute session, I caught wind of several different narrative strands.
Mission based, Beyond Blue had me undertaking a number of different tasks which I could approach in any order I wanted to. I had some samples of algae to collect; some dolphins to locate and play with; and some whales to track down. Undertaking missions feels organic; you're not shuttled from one thing to the next. The ocean is yours to explore; if you want to swim around and avoid completing missions, it feels like the game welcomes you to do so. But completing missions is rewarding, and progressing the game's various stories feels like it'll be worthwhile.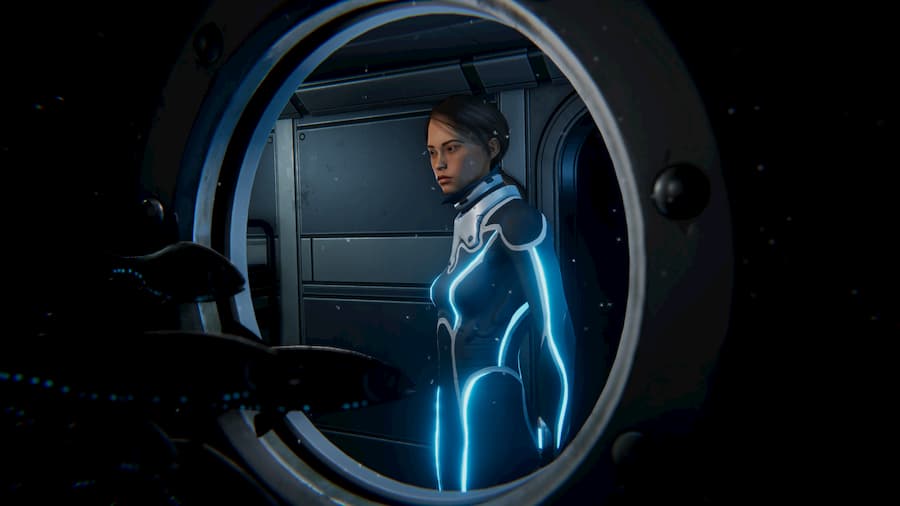 For instance, when I tracked down the whales, I saw one of them had recently had a baby. This cued a cutscene, taking my character – lead researcher Mirai – back to her boat. Here, I was able to analyse what I'd found, and learned more about the whales in the process. I was also able to access a communication device where I could talk to colleagues and family. A phone call with Mirai's sister revealed more about her family. Beyond Blue is a game about swimming in the depths of the ocean, sure, but it also seems to want to bring its characters to life and connect you with them in more ways than simply taking control of them.
And yet, even though it's a nice touch, it's one that quite possibly isn't going to matter to a lot of players. While Beyond Blue does feature some excellent characterisation – helped along with some stellar voice work from the likes of Anna Akana (Ant-Man), Hakeem Kae-Kazim (Black Sails), Mira Furlan (Lost) and Ally Maki (Dear White People) – it is undoubtedly the exploration that's the real joy of the game.
Swimming through the ocean is a relaxing, meditative act. With no threat, there's no need to rush; Beyond Blue can be taken at entirely your own pace. Well, based on my preview, anyway; this doesn't strike me as the type of game where you'll need to hide from a Great White, but I suppose I can't rule it out. It's a game that begs to be played slowly and leisurely; its environments are beautiful, and you'll want to soak in as much of it as you can. Swimming along with a school of fish is a delight that few other games can offer; it feels like a more realistic Abzu, which can only be a great thing.
Beyond Blue is set to release in "late 2019" on PC and select consoles. I'm very much looking forward to exploring more of the ocean and seeing what else lies in those depths for me to discover.
---