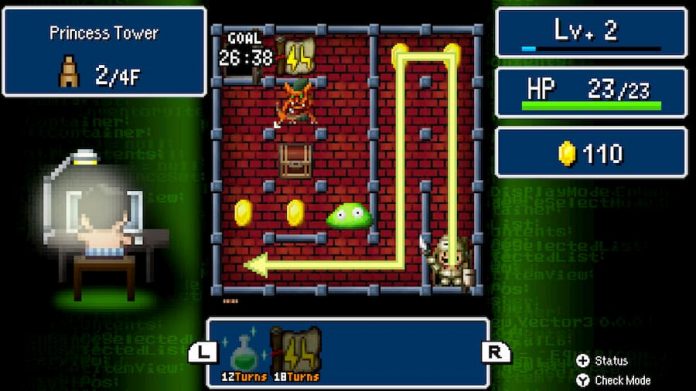 Acclaimed comedy RPG Dandy Dungeon: Legend of Brave Yamada from Onion Games is now available on Steam for Windows and Mac PCs.
Onion Games (who has previously worked on titles such as Little King's Story, Chulip, Rez and Super Mario RPG), originally released its quirky and comedic RPG Dandy Dungeon for the Nintendo Switch back in June. But now PC users will be able to follow the hilarious journey of 36-year-old game programmer Yamada-kun as he tries to win the affection of his neighbour Maria-chan.
With a retro pixel art style, a catchy soundtrack and a unique reality-warping story, Dandy Dungeon elevates traditional RPG and Rogue-lite elements subversive modern ideas; and gives you plenty of laughs along the way.
Along with the new Steam release, Dandy Dungeon has also received a permanent price drop on both PC and Nintendo Switch, now available for £14.49/$18.99. Onion Games has also announced that Dandy Dungeon 2: Phantom Bride, a free expansion that will reportedly almost double the size of the game, is almost ready for release; so Dandy Dungeon fans on both platforms will soon have a huge amount of new content to play for no additional cost.
Dandy Dungeon: Legend of Brave Yamada is available on Nintendo Switch and PC. Head over to the Steam store page or the game's official website for more information.
---