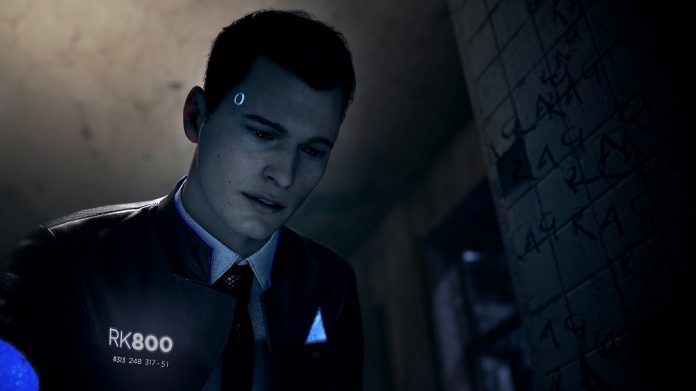 Detroit: Become Human, the acclaimed interactive adventure from David Cage and Quantic Dream, will be landing on PC this December.
Published by Sony Interactive Entertainment for the PS4 in May last year, it's been announced that Detroit: Become Human will be available to PC users from December 12th. Launching exclusively on the Epic Game Store, the PC version of Detroit will feature updated visuals and a new interface.
"Porting the game to PC has been a tremendous challenge, as we wanted players to get the original experience without any compromise", says the game's writer and director David Cage. "So we entirely redesigned the interface and developed a new engine to offer 4k resolution and high quality rendering on a wide range of PCs."
In a world in which humans and androids live side by side, the mechanical characters at the centre of Detroit's story must face a series of tough choices that will affect their fate and the fate of the entire city. Though our reviewer Chris wasn't too impressed by the game, many critics praised the setting, visuals and talented cast.
Detroit: Become Human is the most recent and successful game from Quantic Dream, the same studio behind Heavy Rain and Beyond: Two Souls, both of which were also ported to PC this year after originally being released as PlayStation exclusives.
Detroit: Become Human will be available from the Epic Games Store from December 12th. Check out the release date trailer below.