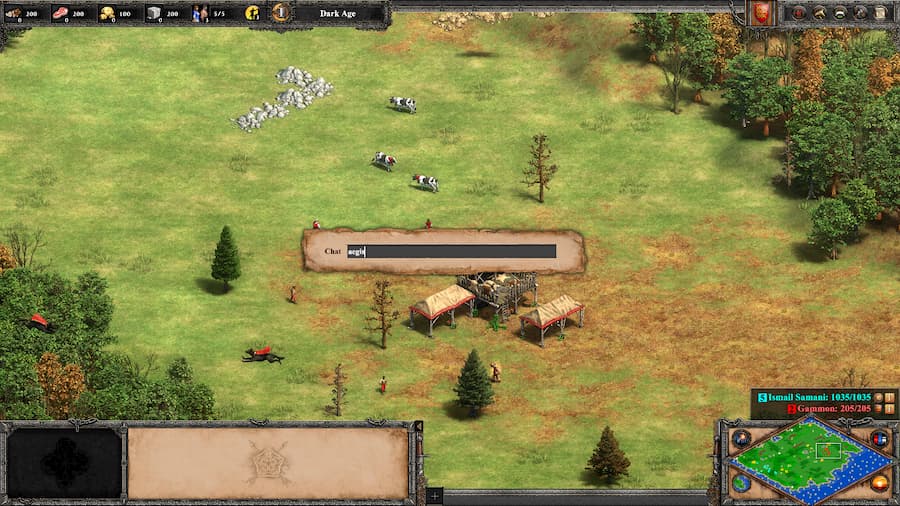 The original Age of Empires II was released in 1999, and things have changed considerably in gaming in those 20 years.
Cheats, for example. They were once commonplace, easy to use and often extremely odd. Sadly, very few games still utilise cheat codes – but the recently-released Age of Empires II: Definitive Edition still makes use of them. Those decades-old cheats are back, so it's time to party like it's 1999.
Before you can use a cheat in Age of Empires II: Definitive Edition, you need to make sure you are in a campaign where cheats are allowed. There is a simple checkbox you can activate when you are setting up a campaign, so if you want to use cheats, ensure your game is correctly set up.
To use a cheat, all you have to do is press the return key/enter on your keyboard and write one of the following commands in the chat box:
Lumberjack – grants 10,000 wood
Cheese steak jimmy's – grants 10,000 food
Robin hood – grants 10,000 gold
Rock on – grants 10,000 stone
Ninjalui – grants 10,000 of all resources
Marco – reveals/hides maps
Polo – removes/adds fog of war
Aegis – enables instant build
Natural wonders – control wildlife
Woof woof – turns hawks into flying dogs
Torpedo[number] – kills player [number on diplomacy screen]
Wimpywimpywimpy – kills you!
Black death – kills all players
I r winner – instantly win game
Resign – instantly loses game
Those aren't the only cheats in Age of Empires II Definitive Edition. The following cheats grant you special units to use in game (and are therefore some of our favourite!):
How do you turn this on – cobra car (a car that fires machine guns)
I love the monkey head – A fast yet useless unit (looks like a painting mannequin)
To smithereens – saboteur (a super powerful explody man)
Alpaca simulator – Alfred the Alpaca (the sassy king of Alpacas – a strong and funny unit)
Furious the monkey boy – Furious the monkey boy (a powerful gorilla unit)