Getting out of the lower leagues can be tough in Football Manager 2020 Touch, but it's much easier if you use these tactics.
It's impossible to escape the stress of floundering in the lower leagues. Is there anything worse than missing out on promotion? Or being relegated? Nope. It's a stressful career us Football Manager players have chosen.
But if you choose to manage a lower league side, or are struggling in Football Manager 2020, then there's a choice of three tactics that you really should adopt. Honestly, it's as simple as bringing Big Sam in to avoid relegation – just without the unnecessary issue of seeing him being fired by the FA…
Play for the Win
If you manage a lower level club then you'll be in a division which doesn't include many teams who like to play football well. Even in the Championship there's only a small number of sides who enjoy possession play mixed with tiki-taka. This is something you should definitely exploit.
Choose players who have good vision, passing and composure stats. Anywhere from 12+ can work for this. Don't pick an attacking player unless they have these traits. Even pacey wingers won't offer much as a first team starter – save them for an impact sub.
Once you've picked these players then change the tactics to possession. This will allow your passers to do their thing and pass around the opposing team. Players with high vision stats will look to cut through defences with their passes and cause havoc for the opposing team.
Go directly to the striker. Do not pass around. Collect promotion money.
If you're at a club where players don't have high passing or composer stats then don't worry: just be more direct. Pick one or two players who have great vision and ensure that the majority of the play goes through them. You can do this by selecting specific choices for when the team is in possession – the options for this are on the left of the tactics screen. If it's your wingers then set your tactics to play out wide, if it's your central players then play narrowly.
For this style of play you'll also want an advanced forward. This role allows a player to spearhead an attack, and is the perfect target for the direct passing. You can also choose a target man, but you'll want decent attacking midfielders to play off them, and if money is tight, or you don't have a good attacking midfield, stick to an advanced forward.
Stats like finishing, composure and dribbling are important in an advanced forward. Ensure that your sticker has at least 12 in each of these attributes.
Tactical genius
No matter which tactic you choose, you want to go with a 4-5-1 formation. Ensure that at least one of your central midfielders is a deep-lying playmaker so that the area between the defence and midfield is covered. Also make sure that you have an advanced playmaker to also utilise a player's strong vision nearer to the striker.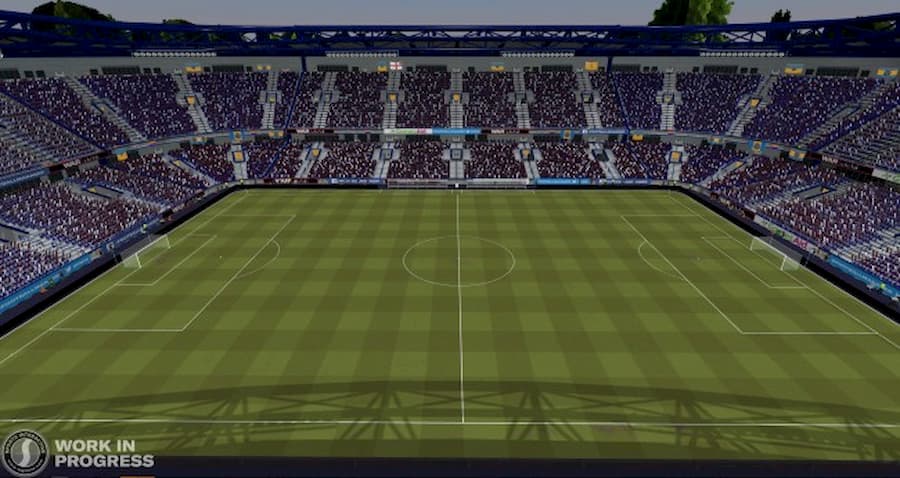 Following these tactical choices you will fly through the lower leagues and be in the Premier League in no time.