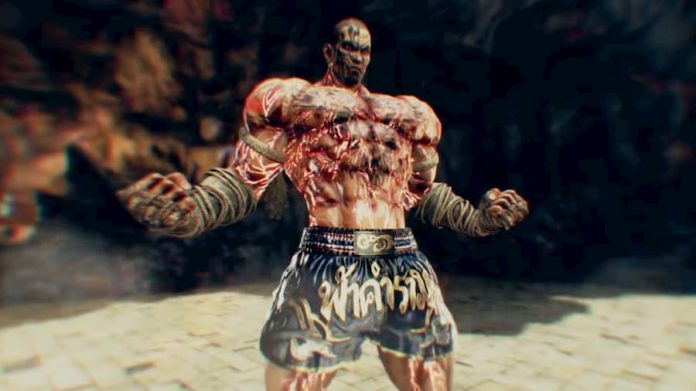 With the return of Ganryu and brand new character Leroy Smith making a big splash with Tekken 7 fans, a new fighter, Fahkumram, is also coming in spring.
A bunch of new DLC just dropped for Tekken 7 as part of its third season pass. Since December 10th, players are able to get their hands on Ganryu, a fan favourite of the series since the original Tekken, as well as the brand new character Leroy Smith, who has already made a big impression on players.
Well, another brand new character to the series was announced recently at the Tekken World Tour Finals 2019. Fahkumram is a bare-chested and heavily-tattooed Muay Thai champion, with bandaged arms and legs and more than a few scars decorating his body.
A new stage will also be coming alongside Fahkumram, both available some time in spring 2020.
Tekken 7 is available on PlayStation 4, Xbox One and PC. Check out the announcement trailer for Fahkumram below, or head over to the game's official website for more information.