GameSpew's list of the 50 best games of the decade continues.
We've racked our minds and put together a list of what we feel are the best games released in the last ten years. So far, we've unveiled the first 30 positions. Here we unveil #20-11. It's getting serious indeed: these are the real contenders. Will there be some surprises? Maybe.
How our top 50 games have been decided: Each member of the GameSpew team (there's six of us) has chosen their top 20 games, ranked from 1 to 20. Everyone's highest-ranked game has been given 20 points, down to the lowest-ranked game, which received 1 point. The points have been tallied up, with the games receiving the most points overall making it onto this list. Where multiple games have received the same amount of points, the editors have used their discretion to decide the order of those titles.
---
20. What Remains of Edith Finch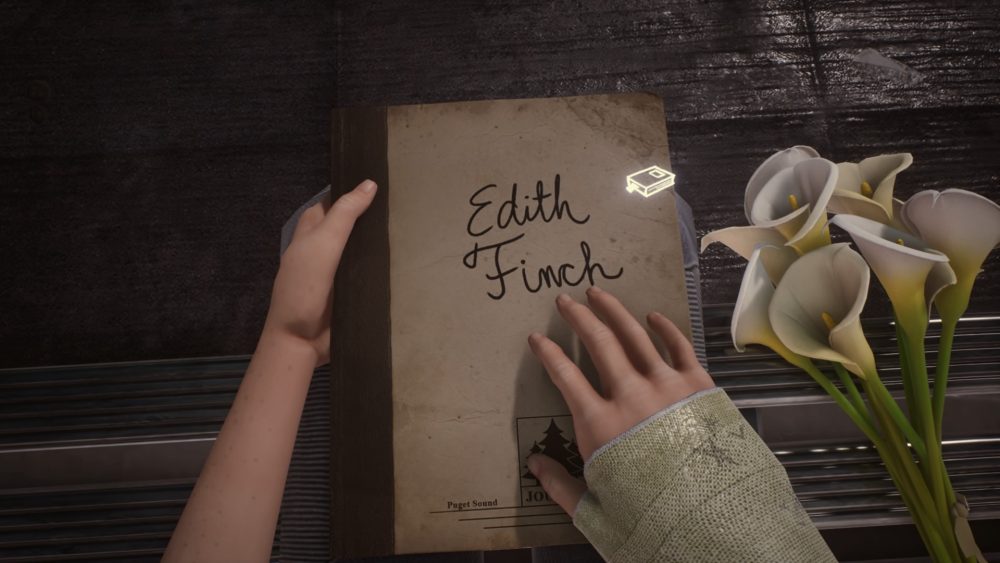 Original release date: 25 April 2017
Formats: PC, PS4, Xbox One, Switch
What stands out most about What Remains of Edith Finch is, in part, that it appears so unassuming. It's a small story about a young girl and her family. On paper, that's unremarkable; but in its telling, in its brilliant craftsmanship, Edith Finch's tale is anything but. From the way each of her family members are introduced to the way the story comes together in a brilliant yet tragic crescendo, everything about Giant Sparrow's tale of love, loss and life is a modern masterpiece.
Add to that a magical world created from the mundane, brilliant sound design and excellent voice acting and you're left with a game that cannot be faulted. What Remains of Edith Finch is a game that stays with you long after you've finished playing; it's one that needs to be experienced to fully appreciate. – Kim
Further reading:
---
19. Bloodstained: Ritual of the Night
Original release date: 18 June 2019
Formats: PC, PS4, Xbox One, Switch
Castlevania: Symphony of the Night is one of the best games ever made, and the other 2D Metroidvania entries in the Castlevania series made under the helm of Koji Igarashi are mostly brilliant as well. But then they stopped. Konami weren't interested in them anymore, so Koji Igarashi left.
Born as a result of a successful Kickstarter, Bloodstained: Ritual of the Night shows that there's life in the old dog yet. This is a Koji Igarashi Castlevania game in everything but name, and it is fantastic. Sure, since launch it's needed a bit of polish, but now it's there. With a brilliant soundtrack, varied monster designs and deep gameplay, Bloodstained: Ritual of the Night is one of the best Metroidvanias ever made.
We still love Castlevania: Symphony of the Night, but after Bloodstained: Ritual of the Night it's a bit harder to go back to. Hopefully Koji Igarashi is hard at work on a follow-up, because after this we're eager for more. – Rich
Further reading:
---
18. Watch_Dogs
Original release date: 27 May 2014
Formats: PC, PS3, Xbox 360, PS4, Xbox One, Wii U
Some people had a problem with "bland" protagonist Aiden Pearce, who gruffly mooched around the streets of Chicago in his leather coat without much to say for himself. But to me, his ambivalent attitude was just part of the charm of Watch_Dogs. Sure, Pearce wasn't the most likeable protagonist, but that's okay: we weren't there to become his best friend.
The beauty of Watch_Dogs, outside of its fascinating recreation of Chicago, was the freedom the game gave you to essentially wreak havoc on the city however you see fit. It's a game all about hacking and, however you felt about its lead protagonist and his main narrative goal, there's no denying how much fun you could have with his hacking powers. Cause major collisions by tampering with traffic lights. Tap into people's laptops to hear their private conversations. Jump from security camera to camera, stalking criminals and low-lives to your own advantage. It gave us an open-world sandbox that was unlike anything else that came before it. The fact it's set in a scarily believable dystopian near-future was just the icing on the cake. – Kim
Further reading: Things We'd Like To See in Watch Dogs: Legion
---
17. Saints Row IV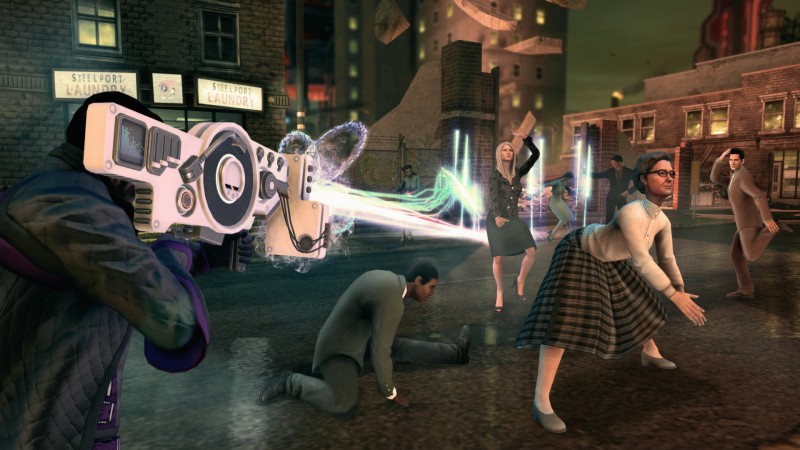 Original release date: 20 August 2013
Formats: PS3, Xbox 360, PS4, Xbox One
This past decade has seen video games continue to mature as an art form, with plenty of serious and gritty storylines to show off the artistic potential of the medium. However, it's important to remember that games can still be straightforward, silly fun too – and Saints Row IV might be the purest, most distilled example of silly fun of any other game in the last ten years.
Building on the solid foundations of the series as a wacky GTA rip-off, the fourth instalment knocked everything up to 11, pitting the leader of the Saints in a super-powered battle against sinister alien invaders. Utterly ridiculous and consistently hilarious, Saints Row IV's story campaign features a string of pitch-perfect video game and pop culture parodies, which you take on with a satisfying free-flowing movement system and an arsenal of bonkers weapons.
I mean, this game has a Dubstep Gun… need I say more? – Diggy
Further reading:
---
16. Rayman Legends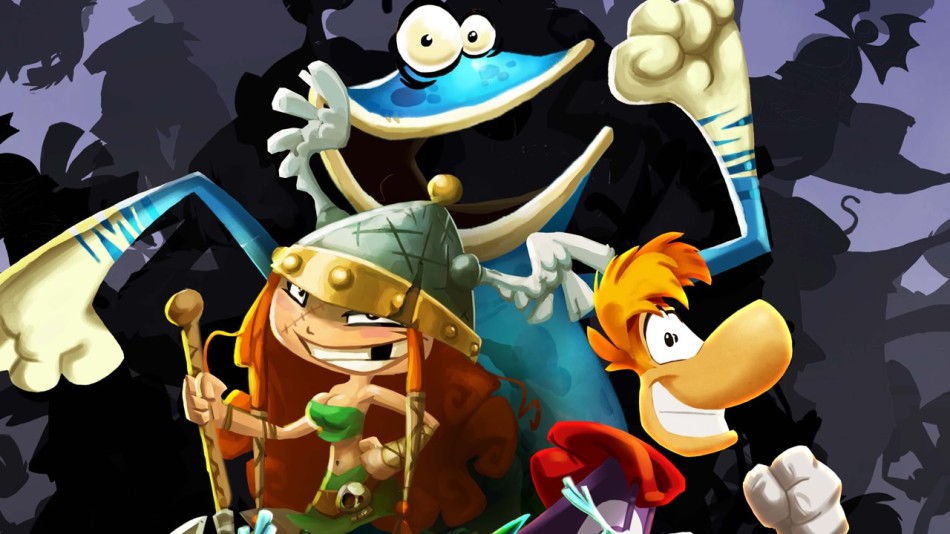 Original release date: 29 August 2013
Formats: PC, PS3, Xbox 360, PS4, Xbox One, Wii U, PS Vita, Switch
Few platform games truly stand out in this day and age. Aside from classic Mario or Sonic games, it's hard for a developer to make a mark. There's a few stellar examples, though, and none shine as brightly as Ubisoft's Rayman Legends.
Rayman has made a few appearances since the 90s, starting life in the days of the PlayStation One. Other heroes who've been around for so long strain under the pressure of their legacy, but not Rayman. Rayman Legends is without a doubt the best game in the series by a mile; a formula refined to make a platforming experience so tight, so beautiful, and so finely-tuned that it's raised the bar for every game that's come since. Its hand-painted art style is still, even five years later, impeccable, but that's only second to the sheer amount of gameplay that is packed in. Even Rayman Legends' most basic of platforming levels is a dream to play, but it's those musical levels, running and jumping to the beat of a popular tune, that truly take this game to the next level. It's been five years; it's about time we had another one of these, Ubisoft. – Kim
---
15. Assassin's Creed Origins
Original release date: 27 October 2017
Formats: PC, PS4, Xbox One
Every new Assassin's Creed game since the first has brought with it a wealth of advances to the series, both good and bad. But Assassin's Creed Origins felt like the first full evolution, bringing the franchise into a new era. Set in ancient Egypt, its world is more expansive and varied than ever before. From sandy deserts to labyrinthine pyramids and luscious green clearings, Origins is as beautiful as it is fun to play.
The hero Bayek, and his wife Aya, are both instantly likeable protagonists. Their repertoire of skills is immediately familiar to anyone who's played an Assassin's Creed game before, but here, everything feels slightly more refined and fine-tuned. The return of playable modern-day segments helps make the narrative as captivating as the early days of the series, but coupled with technology-pushing graphics, and a bigger world filled with more missions than ever before, Origins really is something special. Its sequel, Odyssey, continued to expand the Creed formula, but for me, it's Origins that stands out as the jewel in Assassin's Creed's crown. – Kim
Further reading:
---
14. Dark Souls
Original release date: 22 September 2011
Formats: PC, PS3, Xbox 360, PS4, Xbox One, Switch
Dark Souls became infamous for its high difficulty level, but writing it off as just a title for masochistic hardcore gamers might be the biggest mistake of your life. As you explore the decaying land of Lordran, inhabited almost entirely by cursed and hollow creatures, you'll start to notice the staggering depth and detail put into the world. A masterclass in environmental storytelling, players discover the rich backstory of Dark Souls through item descriptions and subtle clues in their surroundings
On top of superb level design, the engaging combat and bonfire checkpoint system have become iconic, and imitated excessively in the years since its release. Sure it's difficult, but the challenge serves an important purpose, contributing towards the game's brilliantly bleak and oppressive atmosphere. It's a game about despair, but one with an ironically uplifting message: if you keep on fighting, you won't go hollow. – Diggy
Further reading:
---
13. Dying Light
Original release date: 28 January 2015
Formats: PC, PS4, Xbox One
Dead Island was a pretty good zombie-bashing outing but Dying Light was where Techland really perfected its art. As cool as parkouring around the city is, it's not just about showing off. Keeping to the rooftops keeps you alive and with night being a no-go (thanks to the special nocturnal zombies) it's one of the few games that nails the horror of a zombie apocalypse.
Sure, you're alive, but where are you going to go? The Following, the game's expansion, builds on this; without the main game's tall buildings, your terror is amplified by the knowledge that there are few places to find refuge. It's a sensation few games have successfully replicated, and it's why I keep coming back to Dying Light. – Chris
Further reading:
---
12. The Witcher 3: Wild Hunt
Original release date: 19 May 2015
Formats: PC, PS4, Xbox One, Switch
Based on one of the greatest fantasy stories ever told, The Witcher saga was just waiting to be adapted into a great game. And this vision was perfectly met when The Witcher 3: Wild Hunt released on May 19th, 2015. Geralt's journey was of epic proportions, with a main plot that involved the evil Wild Hunt.
But The Witcher 3: Wild Hunt is so much more than just its main story: from the side characters, to the settings, and multitude of side quests, it has it all. Characters like Geralt, Yennefer, Triss and Dandelion have never looked so good as when they were featured in The Witcher 3: Wild Hunt, and they may well never be showcased in such a perfect way again.
The Witcher 3 is quite simply, one of the finest games ever created. It has set a new bar for quests, character development, and exploration. It's a masterpiece that even Dandelion would struggle to express in just words. – Stan
Further reading:
---
11. Sleeping Dogs
Original release date: 14 August 2012
Formats: PC, Xbox 360, PS3, Xbox One, PS4
I don't think I'll ever quite get over the fact we'll likely never have a sequel to Sleeping Dogs. Back in 2012, there was nothing quite like this open world adventure: putting you in the shoes of Wei Shen, it was a romp through the technicolour streets of Hong Kong. An undercover detective working with the HKPD, its narrative revolved around taking down the notorious Sun On Yee Triad organisation from the inside. Shen's one of the most memorable protagonists of all time, and his personal grapple between Triad life and being an officer of the law is perhaps what makes Sleeping Dogs great.
There's also the fact that its representation of Hong Kong makes for a fantastic playground: hijacking tuk-tuks and speeding through rain-splattered streets was unforgettable. That's second only to Sleeping Dogs' fantastic combat. Using a similar style to Batman: Arkham Asylum, it was all about anticipating your opponents' movement and taking advantage where you could. Grabbing your enemy's head and ramming it into an air-conditioning unit is a beautiful ballet I'll remember fondly forever. – Kim
---
Click here to continue to GameSpew's top 10 best games of the decade