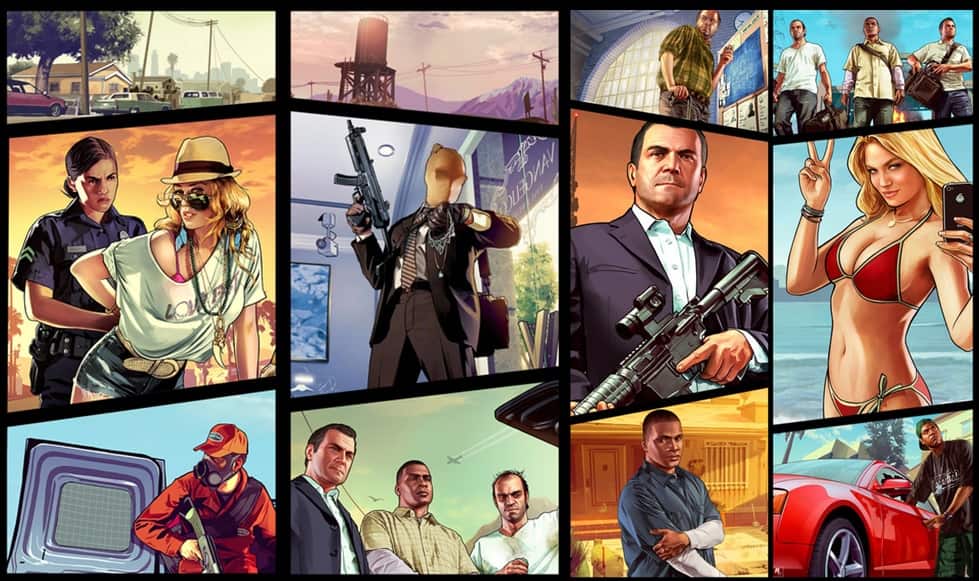 Welcome to Los Santos – Rockstar Games' phenomenal hit Grand Theft Auto V is now available on Xbox Game Pass for console.
It seems Microsoft is kicking the year off with a pretty confident start. Grand Theft Auto V is not only the second best-selling video game of all time, but is also the most profitable entertainment product of any medium ever; so its inclusion with the Xbox Game Pass will surely provide a huge incentive for players to either sign up or renew their subscriptions.
Along with its gritty single-player story mode, Grand Theft Auto V also includes GTA Online, the expansive multiplayer mode which has undoubtedly helped the title remain such a popular best-seller since its release in 2013 (though it's pretty heavy on the microtransactions, yuck).
I'm one of the few people who hadn't actually tried GTA V up to this point, so this was my chance to finally see what all the fuss is about. Personally I'm finding the gameplay quite clunky (standard Rockstar) and the characters pretty unlikeable, but I'm going to give it more of a chance before I give up and go back to Saints Row and Just Cause as my go-to madcap sandbox series.
Whichever way you slice it though, this is a great move from Microsoft, for both them and Xbox Game Pass subscribers. Let's hope Game Pass is starting 2020 as it means to go on.