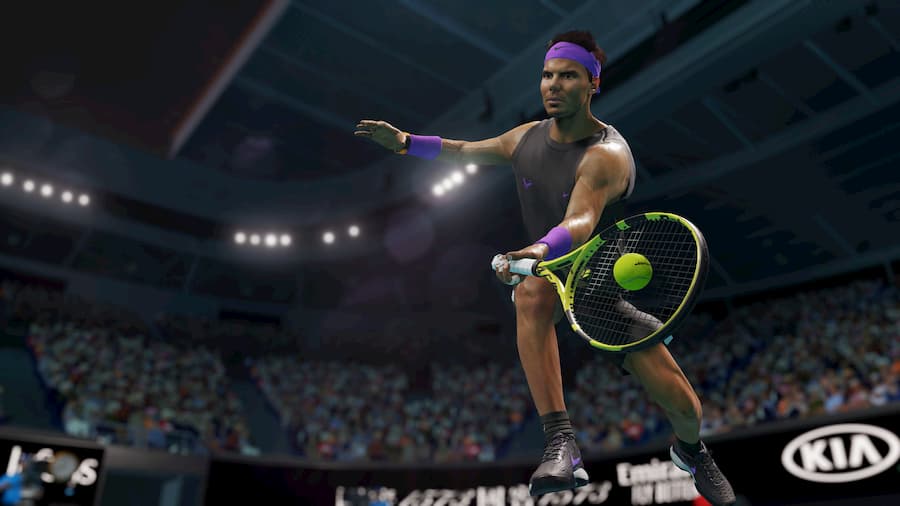 Fed up of the umpire declaring your hits as out of bounds in AO Tennis 2? You can challenge their decision – here's how to do it.
Released this month on PC, PS4 and Xbox One, AO Tennis 2 is the latest release to bring tennis to our game consoles. It's realistic, featuring a full roster of players from the Australian Open, and as such, it features real-world rules. It's not an arcade game, which means you're at risk of faulting and going out of bounds.
Even if your opponent returns your shot to you, it can still be declared as 'out'. That means the ball's first bounce took place out of the inside lines of the tennis court. It's a foul, and when the umpire calls it, points are instantly given to the opposition.
However: the umpire's call is not always accurate in AO Tennis 2, and if you feel sure that your ball bounced within the line (or at least touched the line as it bounced), then you can challenge the decision.
You only get a very small window to challenge the decision in AO Tennis 2, though, so you need to act fast. As soon as you hear the shout of 'out', you have a couple of seconds to challenge the call. In order to challenge, you need to press both triggers on your controller. On an Xbox One controller, that's RT and LT. On PS4, that's R2 and L2.
You don't need to do anything else: providing you registered your challenge in time, AO Tennis 2 will show a replay and a close-up of where the ball landed, either rejecting or confirming your challenge.
Beware though: you only get three opportunities to challenge per match, so only challenge an out of bounds call if you're pretty sure your ball was in.
---