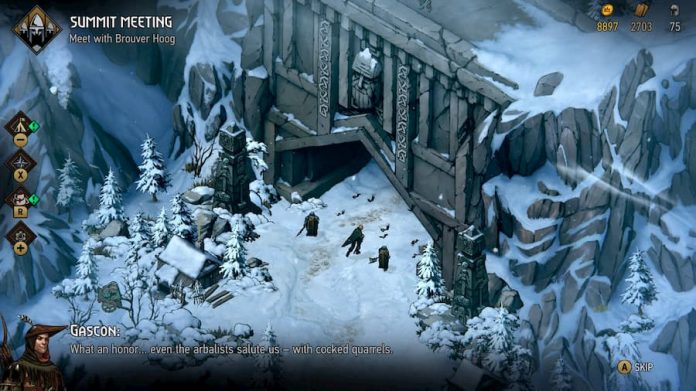 It's unlikely, but if you've seen and done everything in the Switch port of The Witcher 3: Wild Hunt, another Witcher game is now available for you to delve into.
Previously only available on PS4, Xbox One and PC, Thronebreaker: The Witcher Tales offers yet another gripping story to unravel but this time without a huge open world to explore. It's still a single-player RPG though, one that offers narrative-driven exploration alongside a healthy dose of puzzles and turn-based combat. We've never reviewed it, but the PC version sits at a healthy 85% on Metacritic, with the console versions not that far behind. So, you can rest assured that critics were mostly enamoured with it.
Ported to Switch by Crunching Koalas in close cooperation with CD PROJEKT RED, Thronebreaker: The Witcher Tales comes with some rather nice extras on the format, too. You get the official soundtrack, for example, as well as an annotated map of Lyria and concept art from the game. You just need to head on over to The Witcher website to claim them once you've purchased the game.
Thronebreaker: The Witcher Tales costs £16.99/$19.99 on Switch. Check out its launch trailer below.
---