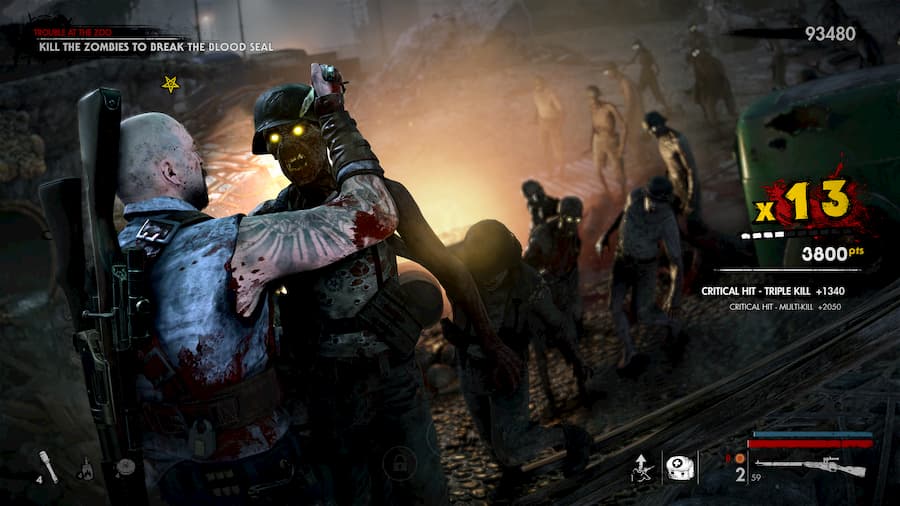 This game is Xbox One X enhanced
Zombie Army Trilogy was great when it released in 2015, but now it's a bit shallow and its visuals are dated. It doesn't matter though, because Zombie Army 4: Dead War is here.
Zombie Army 4: Dead War is the ultimate online co-op game if you like nothing more than slaughtering hordes of zombies. It has a nine mission campaign full of hair-raising situations and a bucketload of challenges. And when you're done with that there are four horde maps for you to have a go at. Get three friends in on the act and you can have hours of undead killing fun.
If you're after one of the best online co-op games on Xbox One, look no further. Zombie Army 4: Dead War may not be all that clever, but it's a great way to waste some time online.
Read our review of Zombie Army 4: Dead War