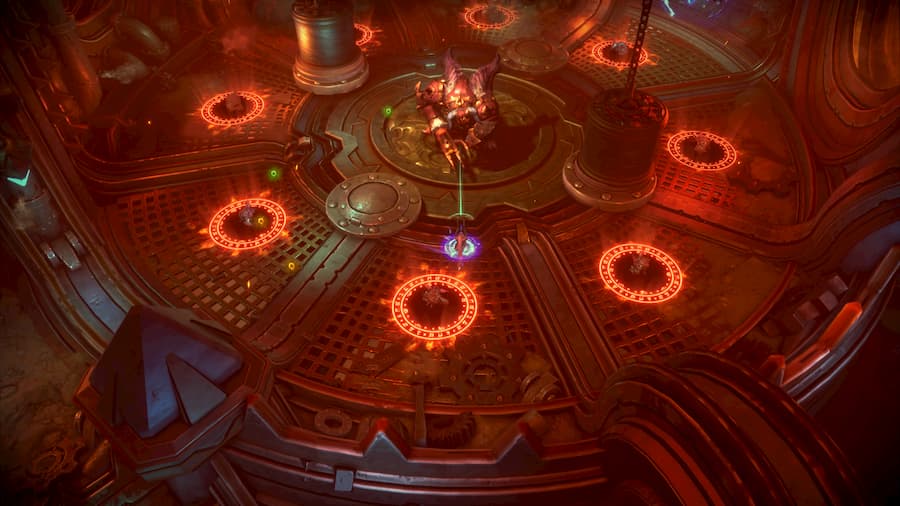 The best way to play Darksiders Genesis is in online co-op with a friend, but you can't simply start a co-op game from the main menu.
To play Darksiders Genesis with friend online (it only supports two players), when starting the game, make sure the session isn't set to Private. Set it to Friends if you'd like friends to be able to join freely, or Invite Only if you want to further restrict who can join.
Once in the game, you need to access a Summoning Stone to invite friends into your session. You can find one in the bottom right-hand corner of the Void, and there are also multiple to be found in each mission. If you interact with one and then select the Invite Friend option, you'll then be presented with a list of friends who are online. Select the friend you want to invite from there, and once they join you're in online co-op.
More Darksiders Genesis Guides