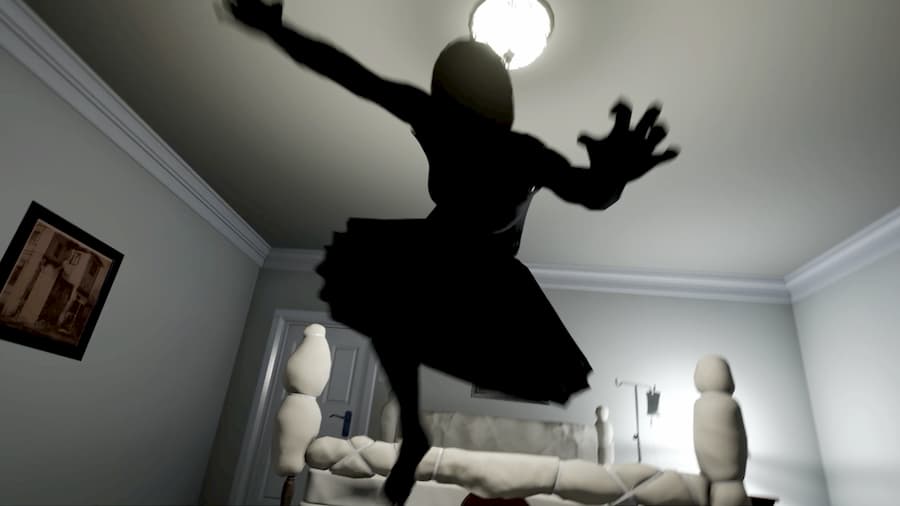 Horror games appear to be a dime a dozen these days. And like browsing a streaming service's horror film selection, separating the good from the bad can be an arduous affair.
Thankfully, Infliction: Extended Cut is one of the better horror games of recent years. Though it's still far from being perfect. If you're after a decently scary game that you can sit down with on a Friday or Saturday night and play through in one sitting, it will serve you well. Just don't expect it to linger in your memory like Silent Hill 2, or indeed P.T., which has been an obvious inspiration.
Played from a first-person viewpoint, Infliction: Extended Cut racks up the tension as you attempt to dispel a restless spirit. To say any more would perhaps spoil the story, which deals with serious themes of addiction, depression and domestic abuse. Needless to say, it's not an uplifting experience. Don't bother playing if you're in need of a pick-me-up, because you'll find little to put a smile on your face.
For the most part the action is contained to a house – your house to be exact. In true P.T. fashion, however, it's a house that frequently plays with your mind. Doors that were previously locked sometimes mysteriously open to grant you access; your phone rings and a caller leaves you cryptic messages; and rooms sometimes completely change for no apparent reason. It's just one small house, but it feels expansive.
Because it wouldn't be a horror game if there was no element of danger, you're frequently stalked by a female apparition in the house, too. Get seen by her and she'll hunt you down, apparently killing you if she makes contact. Don't worry though: you'll just wake up in another part of the house, ready to continue your investigation. If you're quick, you can hide from her, too, or use your handy camera to dispel her – she doesn't like the flash, you see.
As the story develops, you're frequently taken away from the house to other creepy locations. There, you come up against some other freaky assailants. As there's no combat in Infliction: Extended Cut, it's always down to you to either avoid them, or even possibly trap them. What you need to do isn't always obvious, though, so there's some trial and error involved which can get frustrating.
What don't frustrate, however, are Infliction: Extended Cut's puzzles. They toe the line well between being intriguing and obscure, allowing you to move through the game relatively unhindered by them. Your instant camera plays a large role in solving many puzzles, your pictures revealing things that your eyes can't see, and it's helpful that you'll find spare film laying around when there's a clue to be found.
It'll probably only take you about three to four hours to complete Infliction: Extended Cut the first time around. A New Game Plus mode nicely mixes things up for another playthrough through, adding new scares and more. There's also a rather cool museum to walk around, containing art from the game and other bonus materials. Achievement and trophy hunters will perhaps get the most out of it; unless you're using a guide, some of them you're unlikely to unlock on your first playthrough.
Aside from your encounters with the female apparition feeling a little unfair at times, the only things that really lets Infliction: Extended Cut down are technical issues. Clipping and other graphical anomalies are abundant, but more troublesome is the fact that we lost audio after each of the game's main tasks were completed. Quitting to the title screen and reloading fixed the issue for the most part, but one section towards the end of the game we had to complete in total silence.
A day one patch for Infliction: Extended Cut is promised, but whether it will address all of these issues remains to be seen. If all of these crinkles are ironed out, however, it'll be cemented as one of the more compelling horror releases of the last few years. It's short, and in terms of gameplay the mechanics on offer here are shallow, but it's chilling nonetheless. And that's what is perhaps most important for a horror game.
Try as it might, Infliction: Extended Cut can't match the mighty P.T. when it comes to playing with your mind or providing scares, but it has a good go at it. For a game largely developed by just one man, that's a pretty great achievement. Check it out the next time you want a spooky night in.
Infliction: Extended Cut is available on PS4 and Xbox One. We reviewed the Xbox One version.