What's that hiding under your bed?
If you've ever asked yourself that question then you'll jump into Selma and the Wisp knowing exactly what to expect.
Young Selma is terrified of the creature that lives under her bed, so she escaped to the world inside her wardrobe. Except… it isn't quite the safe haven she was hoping for.
To guide Selma around, you take control of a 'wisp' who is able to tell her where to go and what to climb as well as destroying monsters and obstacles in her way. You don't actually do anything to move Selma; she moves on her own, following and trusting the wisp completely. Of course, this will oftentimes lead to her demise – but Selma and the Wisp has forgiving checkpoints that help you out in the cash of Selma's untimely death.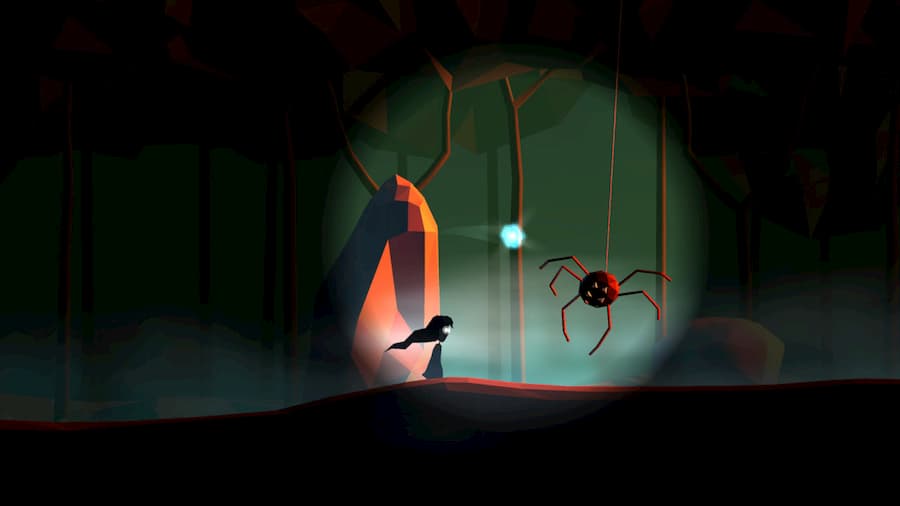 Unfortunately, Selma's AI just isn't quite intelligent enough and, although you're able to tell her when to stop and stay and when to follow, sometimes she just doesn't do what you want her to do in a timely manner. In a game where strategy and timing is key at many points, this particular "escort-type" scenario can get frustrating pretty quickly.
In fact, my favourite puzzles where the ones that involved only the wisp while Selma waited patiently; simply because I didn't have to keep track and make sure that she wasn't about to be killed by something.
When it comes to the world and overall atmosphere of Selma and the Wisp, there are some chilling moments, but nothing is ever enough to truly horrify you. There are plenty of moments that imitate the terrors of Limbo – think giant spiders and bear traps – but Selma and the Wisp falls just short of actual creepiness.
Selma and the Wisp isn't particularly extraordinary, but if you're a fan of this particular brand of platform/puzzle game, there's enough to enjoy. The story is loose at best and escorting Selma gets old pretty fast, but its puzzles are done well and are satisfying to complete. And at only about two hours long, it's something you can finish in one sitting. Always a plus in a busy-person's book.
Selma and the Wisp is available on Switch, PC and Xbox One.