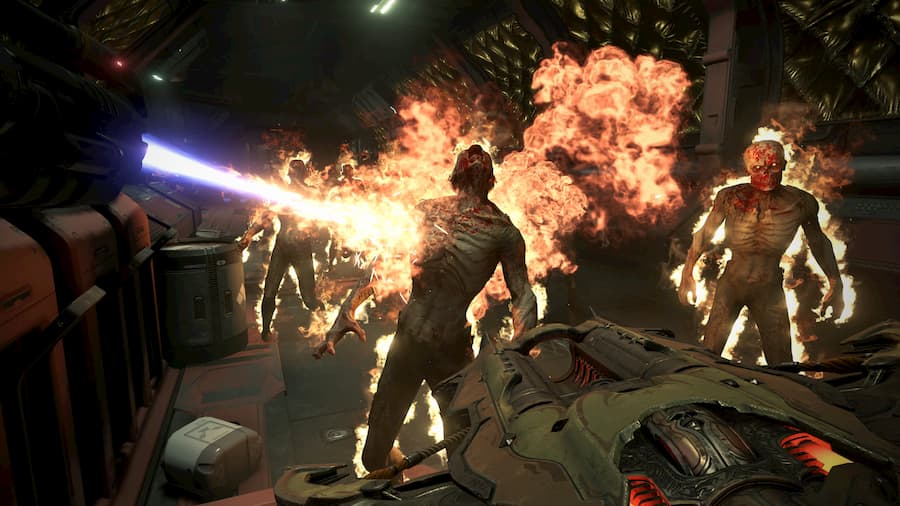 If you've just started playing DOOM Eternal, you might be wondering how you save your game.
The answer is: you don't.
DOOM Eternal is yet another game that saves your progress automatically. As you make your way through a mission, keep an eye out for 'Checkpoint Reached' appearing on the upper right-hand side of the screen. When you see that it means you're progress has been saved, so you're safe to open up the game's menu and quit to the title screen if you're ready to turn it off.
When you're back in the Fortress of DOOM between missions, you're safe to quit to the title screen and turn the game off whenever. Upon quitting to the title screen your progress will be saved, so you won't have lost any of the goodies you obtained by spending Sentinel Batteries.
---