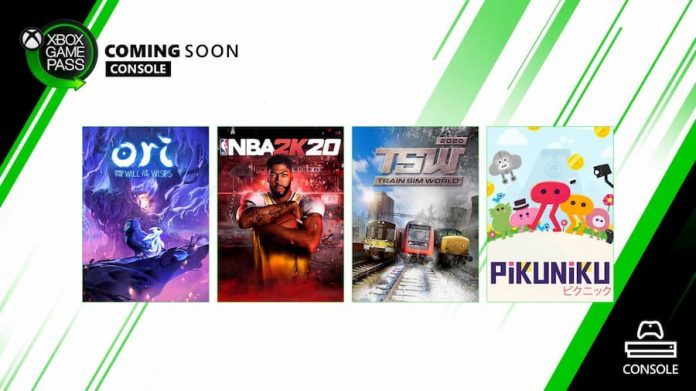 As if Game Pass owners didn't already have enough on their plates, there's more headed our way.
It's that time again where Xbox Game Pass is getting even more games, making it one of the best game subscription services on the market right now. Of course we have to also say goodbye to some, but the occasion loss of great titles is worth it for access to over 200 games whenever you want.
Being added to Xbox Game Pass for console this week on March 5th is NBA 2K20. Featuring the series' best graphics to date as well as infinitely unique customisations, NBA 2K20 is for gamers and ballers alike. Also on March 5th players can get their hands on Train Sim World 2020 Edition, which helps players jump into the immersive world of trains and locomotives.
Coming to Game Pass on its release day, March 11th, is the much anticipated Ori and the Will of the Wisps, sequel to 2015's Ori and the Blind Forest. Step back into the shoes of beloved protagonist Ori as he is tasked with protecting the owlet Ku. Featuring platforming action and intensely emotional storytelling, Ori and the Will of the Wisps is a day one Xbox Game Pass release you'll want to pick up right away.
The day after, players will be greeted with the release of Pikuniku, a silly puzzle game where players are tasked with uncovering a conspiracy and starting a revolution in a ridiculous, dystopian world.
Leaving Game Pass this month will be:
Thimbleweed Park
Lichtspeer
Shenmue I
Shenmue II
Deus Ex: Mankind Divided
So if you've been itching to play those games, try them out before they're gone. And be sure to load up Xbox Game pass on console this month to try out these incoming games.