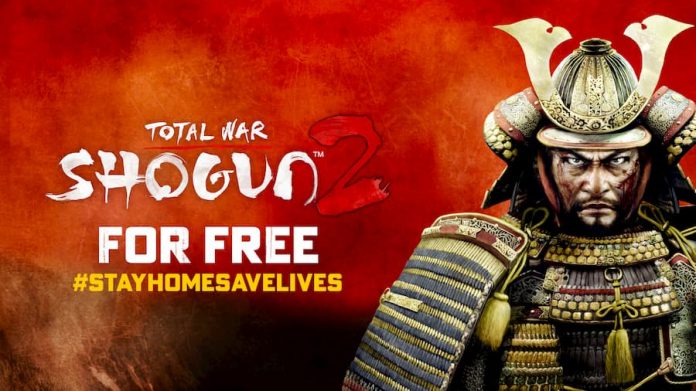 The benefit of being on lockdown is that games companies want to encourage us to stay home by giving us free games to play.
From 6pm GMT today until Friday, 1st May, Total War: Shogun 2 is completely free to download and keep on Steam.
Developed by Creative Assembly, Total War: Shogun 2 mixes real-time and turn-based strategy in an epic game set in Feudal Japan. It's praised for its ease of accessibility for those new to the genre, but it also offers enough depth and challenge for veterans, too. So; if you've never tried your hand at turn-based strategy and fancy giving it a go, now's your chance.
There's no catch; simply head over to the game's Steam page after 6pm tonight and hit 'download' to add Total War: Shogun 2 to your library. Once you've claimed the game, it's yours forever; this isn't a free trial!
Along with giving the game away for free, there's also a host of DLC on sale with up to 75% off. Considering the base game normally costs £25 and DLC ranges between £2.49 and £8, there's a lot of money to be saved if you want the full package.