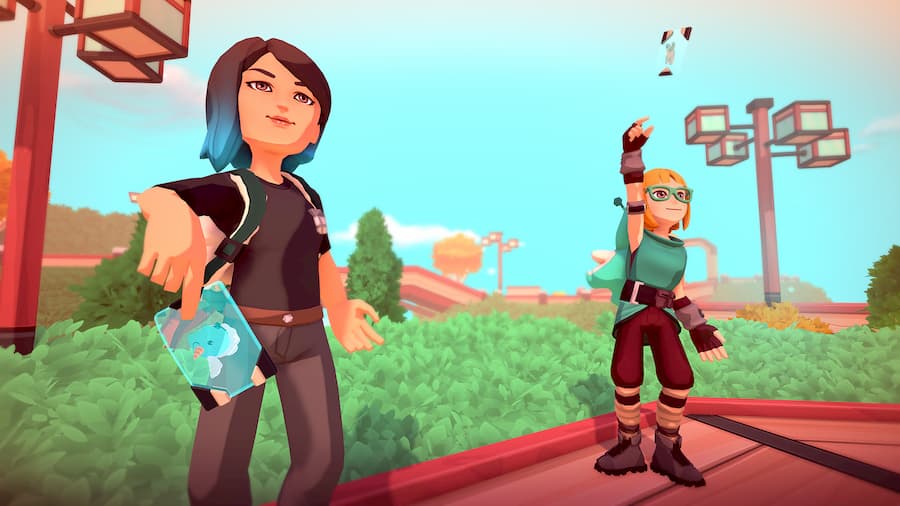 Temtem developer Crema has today released details of the game's latest update, bringing ranked matchmaking, spectator mode and more.
The MMO that's been likened to Pokémon sees you collect creatures – known as Temtem – battle other players and customise your house in a colourful, 3D world. Released into early access in January, it's proved to be very popular. Following on from a roadmap laid out in February, Crema has just put out the game's first major patch, bringing some promised updates to life.
The highlight of Temtem's latest update is ranked matchmaking. Up until this point, players have had to use external tools in order to track their progress when battling. But the new feature – Tamer Matchmaking Rating (TMR) – will grant players points for winning matches, and rate their performance. This TMR will be used to match players of a similar ranking.
There's also a reward system coming to Temtem; winning matches will grant players a pansun reward. It's not currently active though as it needs a little more testing. The whole ranking system will be subject to tweaks and changes as it evolves over the next few months.
Alongside matchmaking, there's also a spectator mode added to Temtem. It's currently very basic, but it allows other players to simply watch ongoing matches. Crema hopes that it's a function that'll allow community tournament organisers to better do their job.
Lesser issues have been addressed in this update, too. Readability issues have been addressed. A 'Battle Log' has been introduced, where players can see any useful information about themselves and their rival during battle. Bamboozle has also been reworked, with a new status condition called 'evading' being added.
View full details of the update on Steam.
---