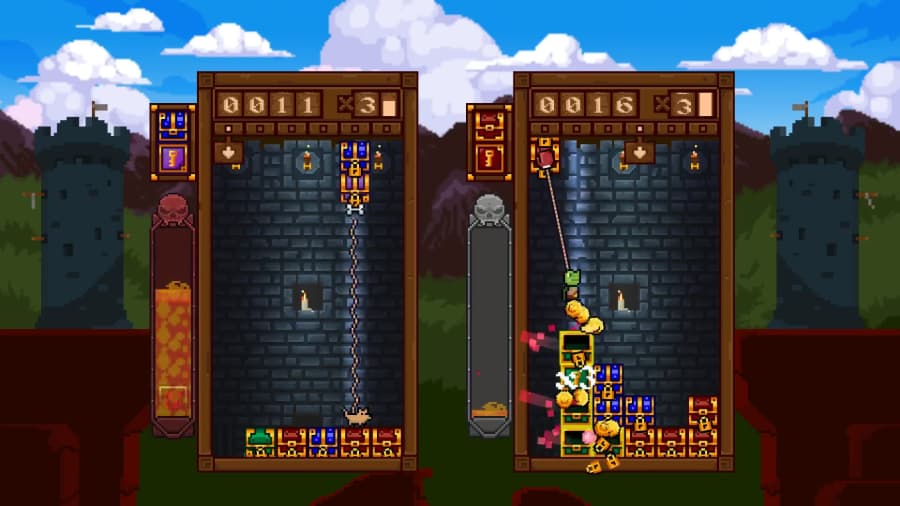 The newest game on this list, Treasure Stack is rather unique in that instead of taking control of blocks as they fall, you control a character who manages the blocks. Also, the blocks are mainly treasure chests, with some keys and useful tools thrown in for good measure.
In Treasure Stack, you have to successfully group chests of the same colour together before placing a key on or next to them to open them up and make them disappear. Making things harder, however, are the black bricks that drop that prohibit access to the chests already on the screen.
Primarily a multiplayer game, Treasure Stack does have a single player mode, but it pales in comparison to facing off against another human opponent. Be sure to pick it up if you're after Xbox One games that offer similar thrills to Tetris.