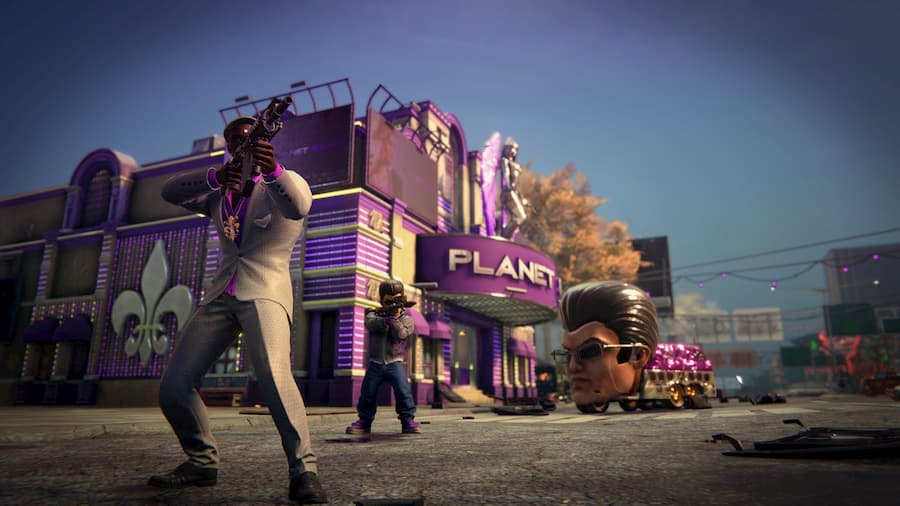 Saints Row: The Third is a game all about having fun, and the new remastered version is no different only a lot prettier. For that reason, it has a wealth of cheat codes for you to use so that you can go on a rampage without limits.
To activate cheats in Saints Row: The Third Remastered, all you have to do is open up your phone and select the cheats app. You'll find that there are already some cheats available, but if you want more, choose the enter code option and then type in any of the cheat codes below to add them to the library.
There is one caveat with using cheat codes in Saints Row: The Third Remastered, however: with them activated the game won't autosave, and you also cannot unlock achievements or trophies. Basically, you can only use them to mess around and have some fun. Maybe have a separate save slot for cheat usage or wait until you've finished the game and got all of its achievements/trophies before activating them, yeah?
General Cheats
repaircar – Repair your car
runfast – Infinite sprint
cheese – Gain $100,000 cash
goodygoody – Wipe police notoriety
oops – Wipe gang notoriety
lolz -Increase gang notoriety
pissoffpigs – Increase police notoriety
whatitmeanstome – Gain respect
notrated – Make bodies explode
vroom – Turn off car damage
goldengun – one-hit kills
fryhole – go up to heaven
Vehicle Cheats
giveambulance – Spawn an Ambulance
giveanchor – Spawn an Anchor
giveattrazione – Spawn an Attrazione
givebootlegger – Spawn a Bootlegger
givechallenger – Spawn a Challenger
givecommander – Spawn a Commander
givecondor – Spawn a Condor
giveeagle – Spawn a Eagle
givegatmobile – Spawn a Gatmobile
givekanada – Spawn a Kanada
givekenshin – Spawn a Kenshin
giveknoxsville – Spawn a Knoxsville
givekobra – Spawn a Kobra
givemiami – Spawn a Miami
givemunicipal – Spawn a Municipal
givenforcer – Spawn an Nforcer
givepeacemaker – Spawn a Peacemaker
givephoenix – Spawn a Phoenix
givequasar – Spawn a Quasar
givereaper – Spawn a Reaper
givesandstorm – Spawn a Sandstorm
giveshark – Spawn a Shark
giveshepherd – Spawn a Shepherd
givespectre – Spawn a Spectre
givestatusquo – Spawn a Status Quo
givestrada – Spawn a Strada
givetaxi – Spawn a Taxi
givetitan – Spawn a Titan
givetoad – Spawn a Toad
givetornado – Spawn a Tornado
givevortex – Spawn a Vortex
givevtol – Spawn a Vtol
givevulture – Spawn a Vulture
givewidowmaker – Spawn a Widowmaker
givewoodpecker – Spawn a Woodpecker
Weapon Cheats
letsrock – Get all weapons
giveairstrike – Get Airstrike
giveapoca – Get Apocafists
givechainsaw – Get Chainsaw
givecyber – Get Cyberdestructor
givedrone – Get Drone
givegrenade – Get Grenade
givehammer – Get Hammer
givekrukov – Get K8 Krukov
giveminigun – Get Minigun
givemolotov – Get Molotov
giverpg – Get RPG
givesatchel – Get Satchel
givetek – Get Tek Z-10
giveultimax – Get AS3 Ultimax
Pedestrian Cheats
dui – drunk pedestrians
hohoho – pimps and prostitutes
mascot – mascots
brains – zombies
Weather Cheats
clearskies
overcast
lightrain
heavyrain
---