Today, 2K has announced that the Mafia trilogy is getting a re-release.
It's an announcement of an announcement actually; a 30-second trailer put out by 2K's official Twitter account came with the information that a full reveal is coming next Tuesday, 19th May.
From the tweet, it's hard to ascertain if this is simply a re-release of all three Mafia games, bundled into one, or remasters of the games individually.
While the official announcement is still a week away, it seems that information of two of the games has prematurely made its way onto the Xbox storefront. Mafia: Definitive Edition has a release date of 28th August, and judging by its screenshots, is a full-on remake. The description reads "Faithfully recreated, with expanded story, gameplay and original score. This is the Mafia you remembered and much more."
Take a look at a couple of screenshots below – it looks fantastic:
There's also a store listing for Mafia II: Definitive Edition, and this has a much sooner release date. According to the Xbox store, it's launching next Tuesday, 19th May – i.e. the date of 2K's reveal. Looks like your surprise has been ruined, 2K! Mafia II is a remaster rather than a remake, with the store description stating it's "remastered in stunning HD detail".
It still looks rather nice in screenshots, though: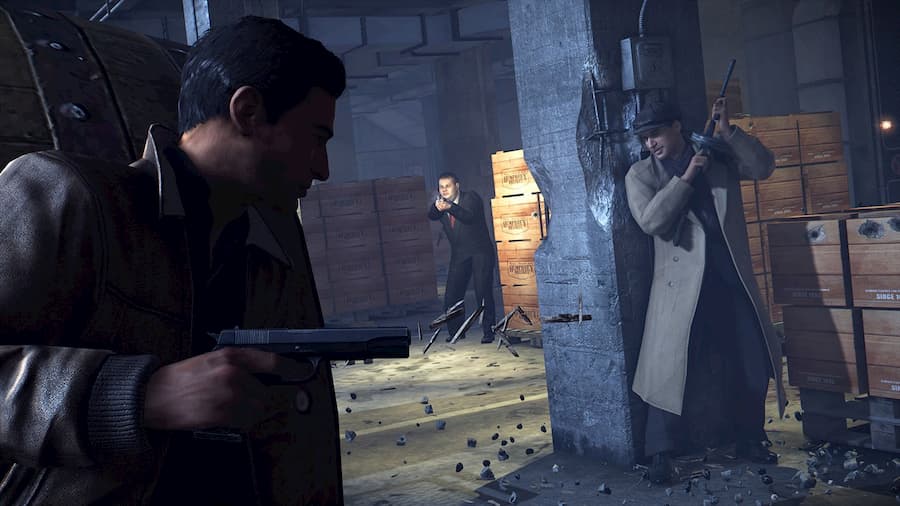 Exactly what we can expect from Mafia III remains unclear, considering it already is available on current gen. Perhaps it'll simply be included along with all its DLC in a Trilogy bundle; but it seems Mafia and Mafia II will very much be available on their own. Seeing as it's a series I've missed out on so far, I'm looking forward to being able to play them in crisp HD.