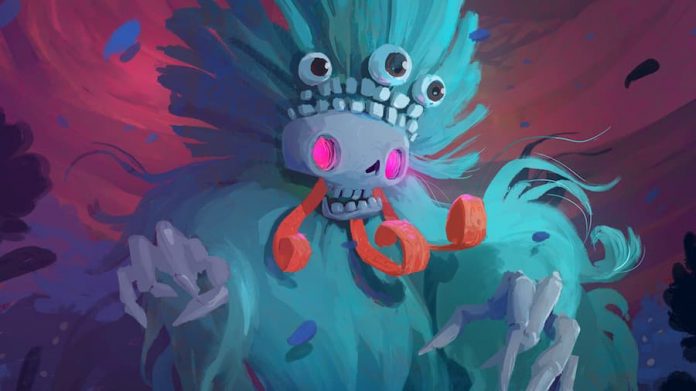 Don't lose your head!
Developer Art in Heart has officially announced the sequel to its award-winning action-platformer GoNNER. GoNNER 2, set for a 2020 release, promises the same procedurally-generated level design, featuring bright colours and even more chaos.
Players will take on the role of the first instalment's protagonist Ikk, who is helping out Death with her big problem. Her lair has been taken over by a mysterious presence and she needs Ikk's help in order to gain back control.
You can expect to fly through levels shooting anything and everything while pulling off huge acrobatic destruction. Although this world is spooky, it's also bursting with beautiful colours. Bound around, shoot and take on challenges in order to help Death reclaim her turf.
Not sure about GoNNER? We reviewed the first game and gave it a whopping 8/10, saying:
"If you're after a game that's fun to pick up and play, GoNNER is well worth the asking price. Its unique visuals, great soundtrack and wonderfully responsive controls make it a title you'll go back to again and again."
Look out for GoNNER 2 coming out later this year and check out its trailer below. More more information, visit the official website by clicking here.
---