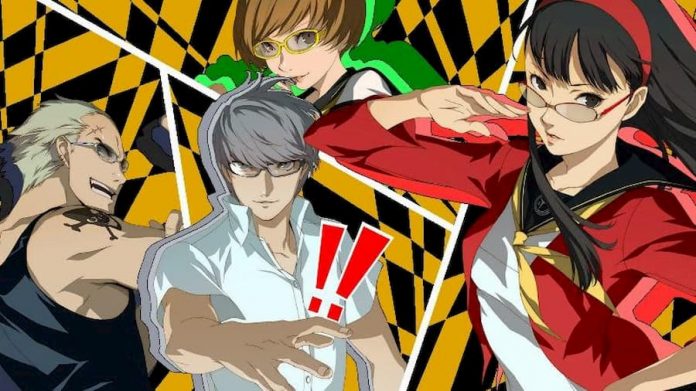 When Persona 4 was released on PlayStation 2 way back in 2008, many considered it to be one of the greatest games of all time.
But Atlus wasn't done with it. Four years later, the title was enhanced and expanded upon with Persona 4 Golden, released exclusively on the PlayStation Vita. Fans and critics went crazy for it; to this day it remains one of the highest rated games available on the format according to Metacritic, where it sits with an aggregated score of 93.
Playing Persona 4 Golden is a bit harder than it used to be now, though. If you haven't already got a PlayStation Vita, you need to track one down, preferably in good condition. Then you also need to acquire a copy of the game – and it's not cheap. With the Vita version of Persona 4 Golden long out of print, you can expect to pay more than its recommended retail price on sites such as eBay. But now there's a new way to play one of the greatest games of all time: PC. And even better, it won't cost you very much at all.
That's right, Persona 4 Golden is now available on PC, and it's yours for the modest price of just $19.99. If you want to be a bit extravagant, you can add another $5 to the price and go for the Digital Deluxe Edition; it includes a digital art book and a 9-track digital soundtrack. Whichever version you decide to go for, you're likely to be happy with your purchase.
It may be many years old now, but Persona 4 Golden cleans up quite nicely on PC. While its resolution options top out at 1080p, there's a rendering scaler if you want to push the picture quality a bit higher, and multiple graphics settings to tweak its performance to your hardware. You can adjust the quality of the game's shadows, for example, toggle anti-aliasing on or off, and also apply various levels of anisotropic filtering. With everything maxed out, Persona 4 Golden still looks a little bit dated, but a hell of a lot better than it has ever done before.
And there are other benefits to playing the game on PC. You can use your mouse and keyboard to play Persona 4 Golden if you don't get along with controllers, and you can also easily toggle between Japanese and English voice acting. The game has Steam achievements and trading cards, too, which are a bonus if you're incentivised by such things. If not, you can just ignore them.
Those who have played the Vita version of the game to death aren't going to find any new content in this PC port, but they might still find themselves drawn in by the enhanced visuals and other PC-centric features. It's undoubtedly those who haven't previously had access to the game that will appreciate it most, however. Though there are some things to note that might put some players off.
As it's such an old game, Persona 4 Golden's save system is pretty archaic, requiring you to interact with things such as a calendar, or a mysterious blue butterfly. Combined with the fact that it can lay on the story thick at times, you might find yourself simply tapping buttons for over an hour before you can safely save your progress and turn the game off. There's also the issue of your character's movement, which can be a bit erratic. Still, these issues don't harm the experience too much.
If you're into RPGs and haven't yet sampled Persona 4 Golden, this PC port presents the perfect opportunity. It's the best the game has ever looked or played, and is available at a more than reasonable price. What more could you ask for?
Persona 4 Golden is available on PC via Steam right now