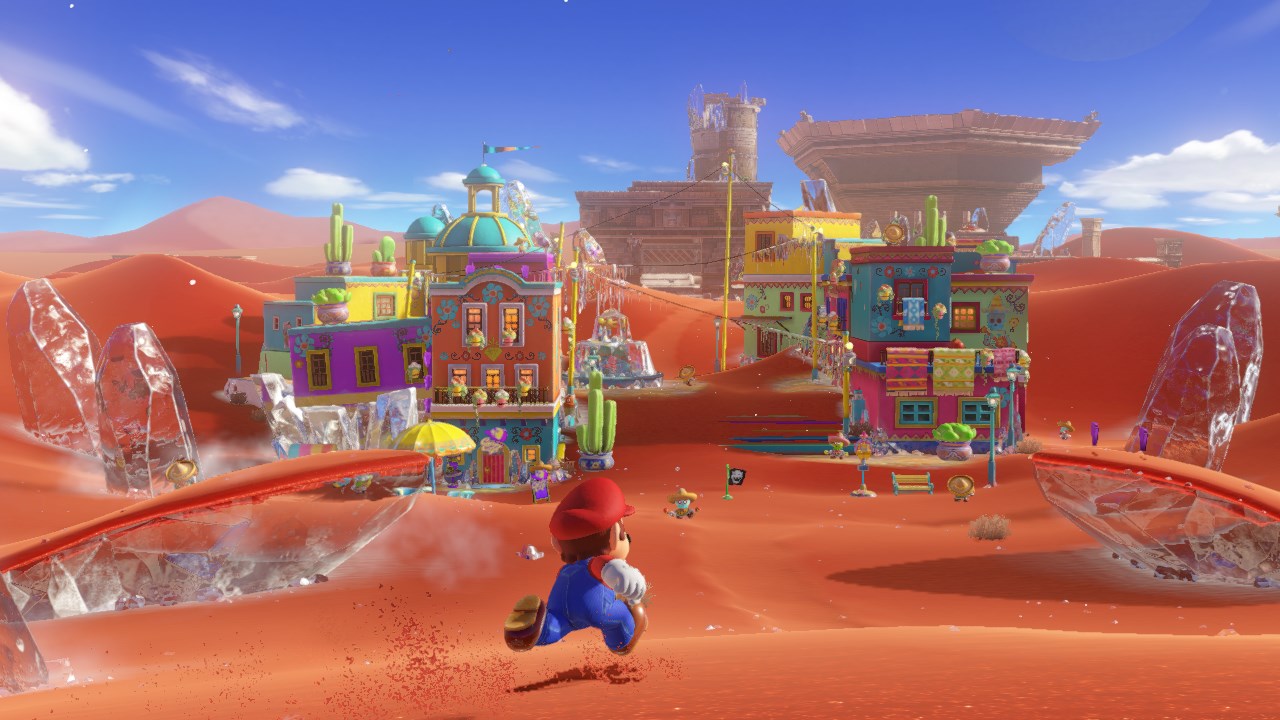 Available on: Nintendo Switch
One of Mario's greatest adventures can also be one of your most unique holidays. Everything in Super Mario Odyssey screams summer and holiday: from the vibrant characters and colours, to the amazing settings. Just like how Mario travels from kingdom to kingdom in his Odyssey airship, you too can travel from one sun-drenched location to another.
Super Mario Odyssey builds up to the wedding between Peach and Bowser – and what has more of summer vibe than a wedding? Whether you want to zoom around New Donk City on a scooter, or frolic on the beaches of the Seaside Kingdom, or even soak-in the sun of the Sand Kingdom, Super Mario Odyssey is a series of great holidays within just one game.
Buy Super Mario Odyssey on Amazon