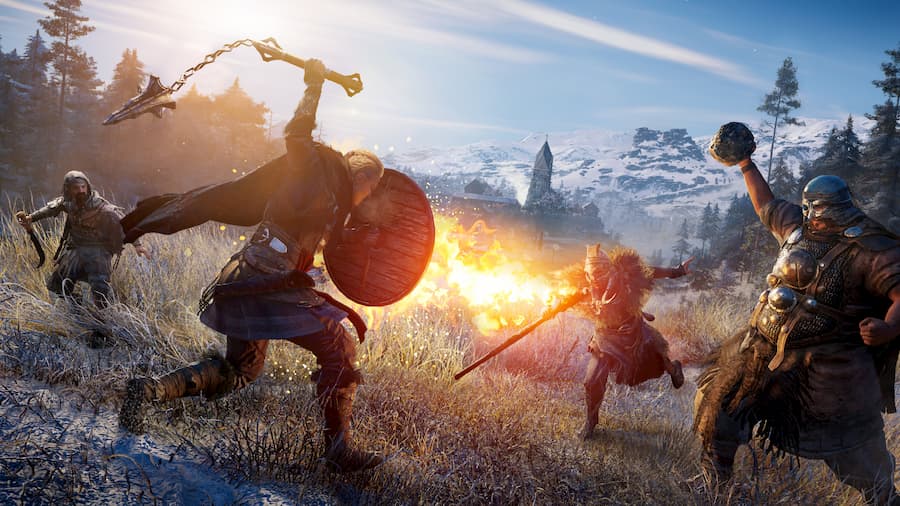 Get ready to release your inner viking.
During yesterday's Ubisoft Forward presentation, we got our first 'proper' look at Assassin's Creed Valhalla gameplay. The next game in the Assassin's Creed series casts players as Eivor, a viking embarking on a journey across the North Sea to raid the fragmented kingdoms of England.
Eivor can be either male or female – it's the player's choice – but their journey and role remains the same either way. As Eivor, we can expect to engage in lots of hand-to-hand combat. A huge range of weaponry is available, with players being able to customise their load-out at will. You can even dual-wield two shields if you're up for the challenge.
As you journey across England, you'll raid settlements, fighting against their villagers and stealing their supplies in order to grow your own. You'll be in charge of your own village, which you can expand as you play.
Assassin's Creed Valhalla also looks stunning: the depiction of medieval England is a sight to behold, and it's a world we cannot wait to explore. The luscious greenery makes for a beautiful backdrop; we've no doubt it's going to be an absolute joy to explore.
With a release date scheduled for 17th November, we're not going to have to wait too much longer either. Assassin's Creed Valhalla is launching on PS4, Xbox One, PC and Stadia, with PS5 and Xbox Series X versions to arrive when the consoles launch.
It's going to be a busy autumn: Valhalla comes less than three weeks after Watch Dogs: Legion – and two days before Cyberpunk 2077. We're ready for it.