It's been fun experiencing Kylotonn's games getting better and better every year.
It was only in 2014 that the abysmal Motorcycle Club was released under its name, but with each new WRC release and the odd game in between, such as V-Rally 4 and FlatOut 4: Total Insanity, there has been clear improvements. Ultimately, with last year's WRC 8 and this year's TT Isle of Man – Ride on the Edge 2, the studio has now cemented itself as one of the premier racing game developers.
WRC 9 is its next release, launching 3rd September on PS4, Xbox One and PC. It aims to be the most authentic rally game yet, building on the excellent WRC 8. And, having been hands-on with an early build of the game, we can say that it certainly does. While WRC 9 will look and feel familiar to those who have played WRC 8 when it launches later this year, we're sure that rally fans will be more than happy with what's been added, as well as the usual refinements you'd expect from a follow-up.
The newly revamped career mode was the highlight of WRC 8, and fans will be happy to hear that it makes a return in WRC 9. Though of course, it's been tweaked a little to make it even better. All the other modes you've come to expect a WRC game to feature make the cut too, such as Quick Play, and the ability to race through a season without the career mode trappings. Kylotonn has mainly focused on improving the social features of the series this time around though.
A new club system will allow players to create their own championships, allowing for heated competition between friends or strangers. Up to eight stages can be incorporated into a championship, with the creator even being able to define finer details like the weather. And players aren't tied to just one championship at a time, either; they can have up to four championships on the go at the same time if they want to keep themselves busy.
Clubs understandably weren't live in the preview version of WRC 9 we spent some time with. What were included, however, were three rallies new to this year's release: New Zealand, Kenya, and Japan. In addition to all the rallies returning from WRC 8, it makes for over 100 stages across 13 environments. And of course, WRC 9 will feature all the teams you'd expect; it has 52 in fact, covering WRC, WRC 2, WRC 3, and Junior WRC.
Each of the new rallies offers something different. The New Zealand courses offer picturesque scenery, especially at certain times of day, while Kenya's courses are notable for their wide open spaces and punishing terrain. Japan's courses, on the other hand, are highly technical. On narrow tarmac roads, you'll be racing at high speed through forests one minute, before slowing down to navigate series of sharp turns. It's so easy to make one little mistake and be severely punished for it.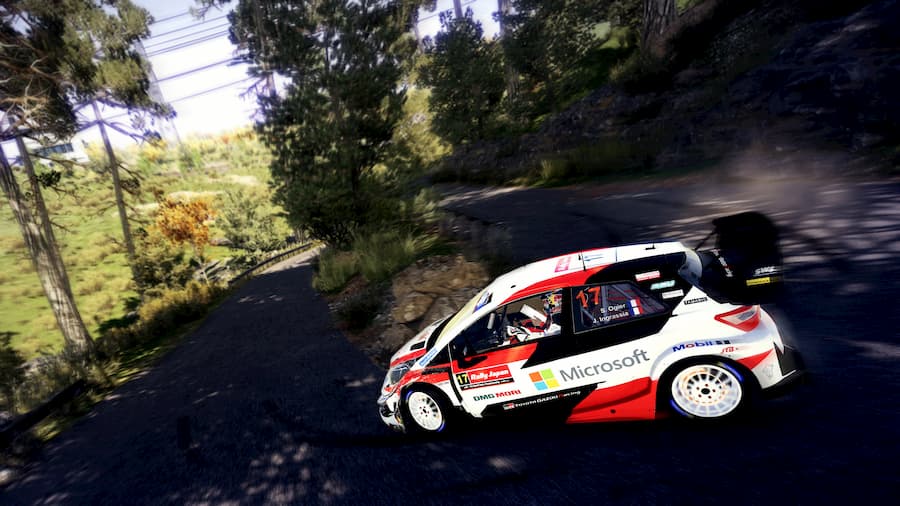 These new rallies are a wonderful addition to WRC 9, adding yet more course variety. And they're even more fun to race through thanks to the improvements made to the handling. It feels more responsive and reliable than ever, giving you more confidence to drive at speed. And there are more technical improvements under the hood, as well as redesigned engine sounds. Authenticity is the aim here, and it feels like Kylotonn has nailed it.
Of course, it helps that playing on PC allows for high resolution and framerate. At max settings, WRC 9 already looks considerably better than WRC 8, and performs flawlessly at 1440p on an RTX 2070 paired with a Ryzen 5 3600. Launching on PS5 and Xbox Series X at a later date, console gamers will finally be able to appreciate the extra responsiveness provided by 60fps, too, as well as 4K visuals. On PS5, the game will also make use of the DualSense's haptic feedback, adaptive triggers and built-in speaker. And obviously, load times will be quicker than ever.
The final thing to note about WRC 9 is that once it's released, Kylotonn will be improving it even more. The Finland and Portugal rallies will receive new stages, a photo mode will be added, and more. A new co-op mode has also been teased, in which one player assumes the role of the co-driver reading out the pace notes while another drives. That sounds really neat to us. Daily, weekly and monthly challenges are also planned, keeping players going back for more.
WRC 9 will certainly be an evolution of the series rather than a revolution, but is that at all surprising? With WRC 8 Kylotonn proved that it's now up there with the likes of Codemasters when it comes to putting out quality racing titles, and if something isn't broke, why try to fix it? Using WRC 8 as a base, WRC 9 is shaping up to be one of the best rally titles ever made. The new Clubs mode should prove to be a hit with those who like actual human competition, while everything else, from the visuals, right down the feeling of the cars, has been noticeably improved. The icing on the cake is the introduction of the new rallies, and, having played them, we think they're great.
Needless to say, if you're a rally fan, chances are you'll want to pick WRC 9 up when it launches on PS4, Xbox One and PC later this year. On Xbox One the game will support Smart Delivery too, allowing those who pick up an Xbox Series X to play the next-gen version for no additional cost. If you are willing to put the money down for WRC 9 before launch, preordering the Digital Deluxe Edition will not only give you full access to the game 2 days early, but also includes 3 months of WRC+ All Live, and three pieces of DLC when released.
WRC 9 launches 3rd September on PS4, Xbox One and PC. It will arrive on PS5, Xbox Series X and Switch at a later date.
---