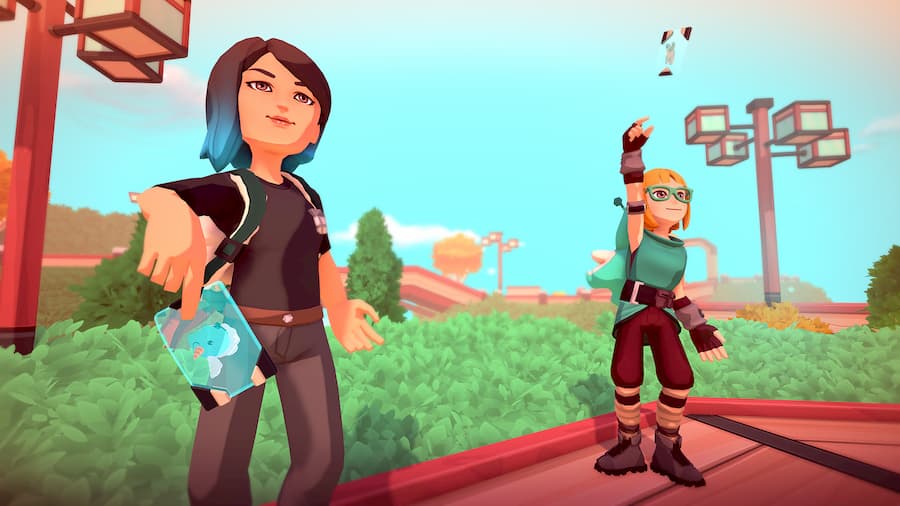 Gotta collect 'em all – as the cool kids say.
At Sony's State of Play event, lots of announcements were made regarding indie titles. We love our indies here at GameSpew and and so we lapped 'em all up. One such announcement is that the creature-collection game Temtem is headed to Nintendo Switch in 2021 as well as next gen consoles PS5 and Xbox Series X.
Temtem is a massively multiplayer online adventure where players set out on an epic adventure to explore the six islands of the Airborne Archipelago as a Temtem tamer. Temtem are different species of creatures that live all throughout the world. Catch new Temtem by exploring, battling other tamers or trading with your friends. Yep, it's all very… Pokémon. But that's no bad thing.
Once you and your Temtem get powerful enough you can even beat all eight of the Dojo leader's to become the ultimate Temtem tamer.
If you want to get your hands on Temtem right now, it's currently in Steam Early Access, but you can also look out for it coming to Nintendo Switch, Xbox Series X and PS5 next year.
Check out the trailer below.
---