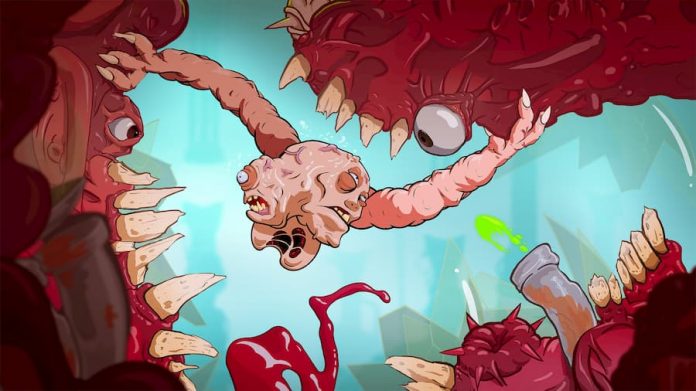 Well this is a surprise.
Frontier Developments has just made an exciting and surprise announcement. Struggling, the studio's newest physics based co-op platformer, is available for purchase right now on Steam and Nintendo Switch.
In the game, players control the arms of the unsightly, uh, 'hero', named Troy. During the game you and your co-op buddy will have to work together to outrun various enemies that want to stop Troy from completing his quests. Combining horror and comedy, Struggling puts players in a world filled with grossness. You'll come across disgusting rats, pools of waste and more, all of which will you cringing and laughing all at the same time.
The most fun part about Troy is that he's a lab experiment, which means that he can mutate. Along with having to use gravity and inertia to get around, players will also unlock a variety of abilities for him to use to help him get through the challenging levels. Slow time, detach your arms and more to get through each of the levels as quickly as you can.
Struggling is out now on Steam and Nintendo Switch. We'll have more on the game tomorrow. Until then, check out its trailer below.