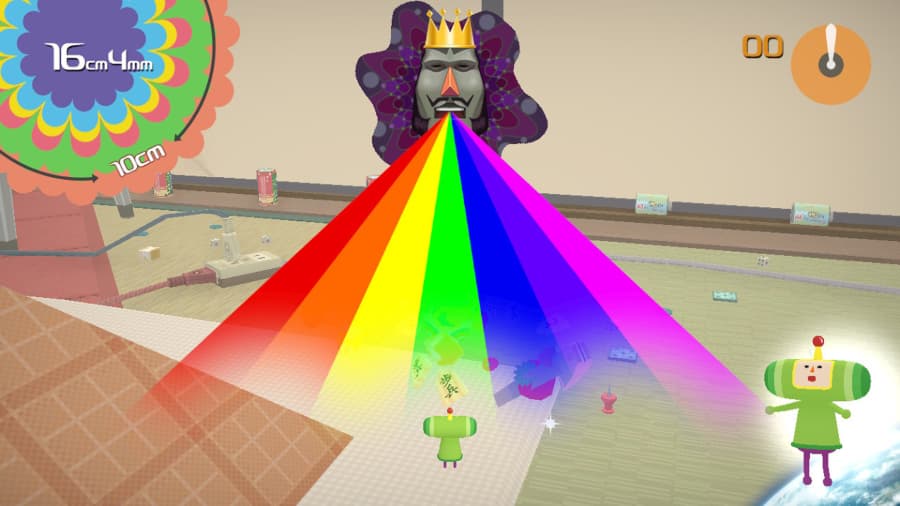 I can already hear the theme song playing in my head.
Katamari Damacy is one of those games where once you hear the theme song, it's forever etched into your brain. The second someone mentions it – it's there. And with Katamari Damacy Reroll headed to PlayStation 4 and Xbox One, it's going to be happening again for loads of new and returning players.
Bandai Namco has announced that Katamari Damacy Reroll, the fast-paced, wacky action game is headed to those consoles on November 20th. Originally released in 2004 for PlayStation 2 and then Nintendo Switch and PC in 2018, Katamari is taking to the stage once more for other console players.
In Katamari Damacy Reroll, the King of All Cosmos has accidentally destroyed all of the stars. You control a Prince who has been tasked with rolling his Katamari all over the place in order to bring back the stars. A Katamari is a large ball that picks up everything in its path – and I mean everything.
We reviewed the game on Switch back in 2018 and couldn't have been happier with it. We said: "It's a delightfully bizarre adventure that everyone really needs to go on at least once. And even if you're well-versed in Katamari Damacy, there's no reason to not jump back in".
We've no doubt it'll be just as enjoyable again on Xbox One and PS4. Watch out, universe: we're going to roll you up! Watch the short teaser trailer below: