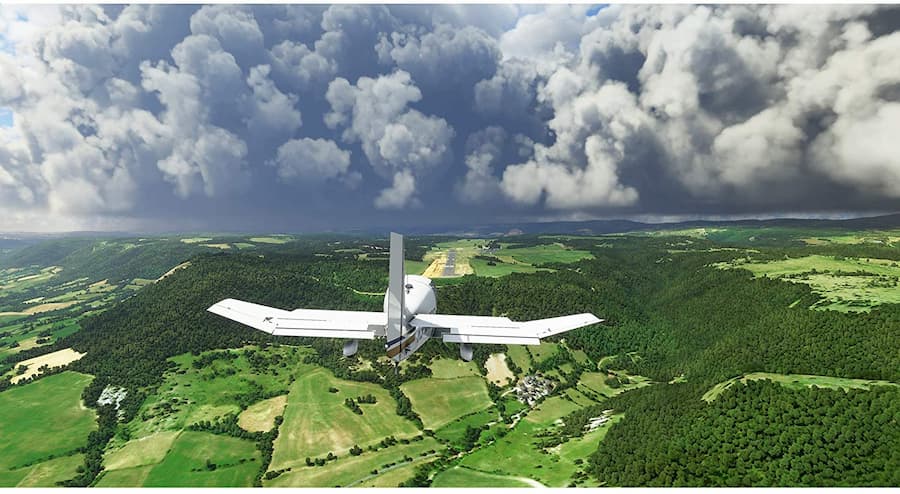 Take to the skies and celebrate this huge milestone.
Jorg Neumann, Head of Microsoft Flight Simulator, yesterday published a blog post on Xbox Wire to celebrate the success of the game so far. In just over two weeks since it launched, the game has seen more than one million players take to the skies. That makes it the biggest Xbox Game Pass for PC launch to date.
Microsoft Flight Simulator is one of Microsoft's longest running franchises, with the first game launching over 38 years ago. This year's addition has been the biggest launch for the series so far. The game has players taking control of jets, planes and other aircraft as they put their piloting skills to the test around the world.
Released as part of the Xbox Game Pass for PC, over one million of us have so far climbed inside of aircraft to begin travelling the world. That's amounted to more than 26 million flights overall, clocking an impressive 1.1 billion cumulative air miles.
The team behind the game thanked the community for being part of the game's success, as well as assuring players that their ongoing feedback is appreciated. Neumann also promised updates are coming to the game, and DLC can be expected in the future:
"Launch marks the beginning of a journey for us and this is just the start. There is plenty more to come on our flight itinerary including world updates, sim updates, and future themed DLC."
You can read the full post from Jorg Neumann on Xbox Wire by clicking here.
If you're yet to take to the skies in Flight Simulator yourself, you can see the game in action in the new accolades trailer below. Our review can be found here.