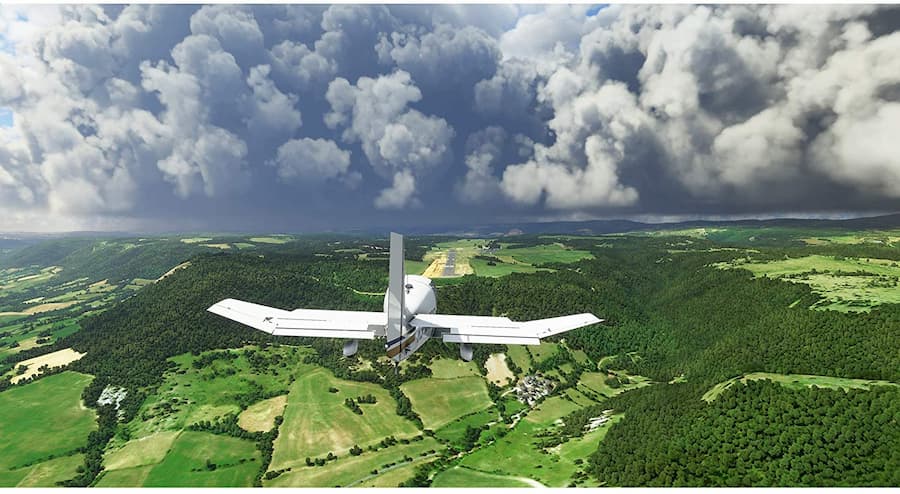 The team behind Microsoft Flight Simulator know its not perfect, so Microsoft is  working hard to improve it.
Patch 1.8.3.0 has just dropped for Microsoft Flight Simulator. This patch addresses many of the issues that have been reported by the community. It includes performance improvements, UI and aerodynamic changes, and more.
Here are just a few of the changes that players will find once the patch is installed:
PERFORMANCE IMPROVEMENT
Optimized cockpit screen display when screens are not displayed on screen.
New option available to control cockpit screen update frequency.
Tweaked CPU thread priorities to reduce interruption of frame critical threads.
Optimized loading system to reduce overall loading times.
UI
Filters and sorting have been improved in the marketplace.
Manual cache layout has been improved and the download estimated time should now be correct.
Improved support for gamepad navigation in many menus.
Case sensitive search is now working properly in control screen.
AERODYNAMICS
Improved wind turbulence simulation to reduce horizontal turbulences.
Added simulation of low rpm piston engine vibrations on cockpit.
Added simulation of water particles (rain/clouds) density in aerodynamics => generates vibrations flying through clouds or rain.
Fixed wet surface friction and braking distances.
Fixed live weather wind offset in higher latitude areas (America, Asia…) that was causing the 3kts Wind bug.
Those are just a few of the many changes that the latest patch has made to Microsoft Flight Simulator. You can see a complete and full list of the patch notes here.
---