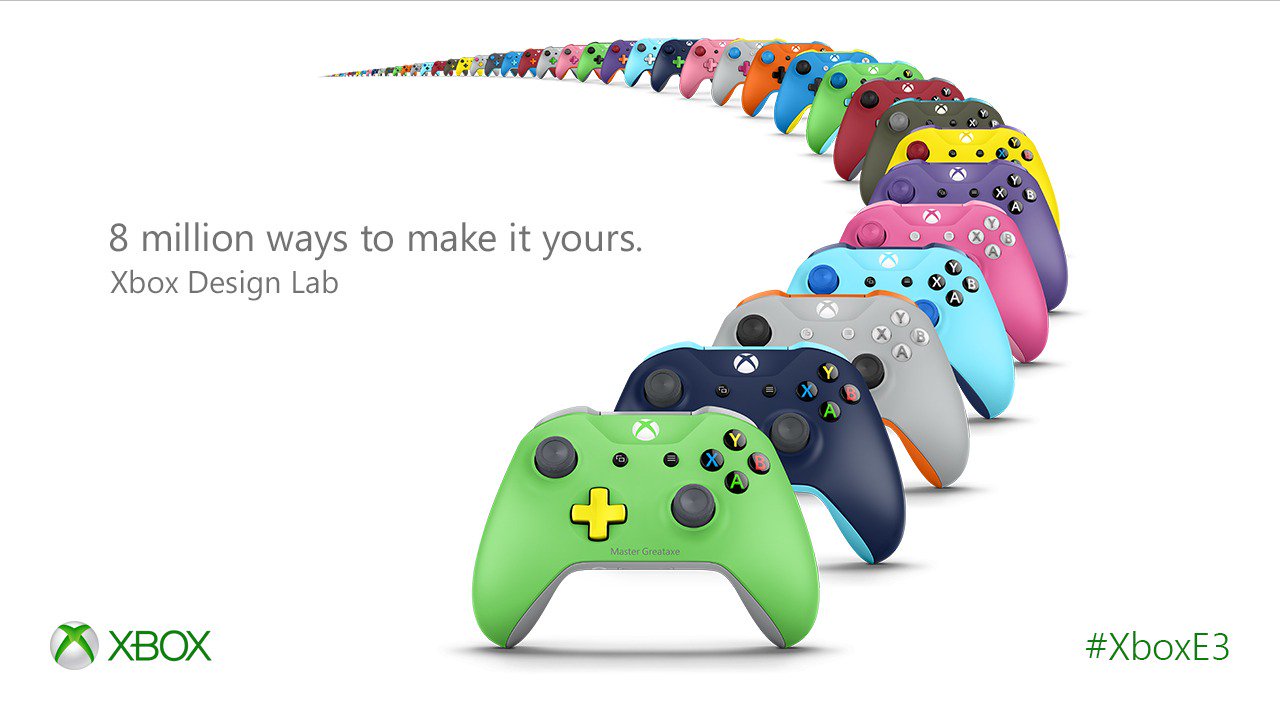 From 14th October, you'll no longer be able to order an Xbox Design Lab controller.
The pause isn't permanent, but it does make sense. November sees the launch of Xbox Series S/X, and with it a refreshed controller. While all current Xbox One controllers are compatible with next-generation Xbox consoles, new controllers have a built-in share button and refined triggers and d-pad. So after 14th October, you'll not be able to order a custom controller from Xbox Design Lab until an unspecified date in 2021.
When Design Lab returns, it will undoubtedly feature next-generation controllers. But if you're eager to get a current Xbox One controller with your own custom colour scheme, act fast. You've got just over three weeks until the service stops being available.
Xbox Design Lab lets you customise just about every part of your controller, from the colour of the body, the triggers, the thumbsticks, the buttons and more. You can even add an engraving, choose to have a metallic d-pad and opt for rubberised grips. Prices start at £59.99.
If you want to order one before the service goes on hiatus, we'd recommend you do so soon.
---