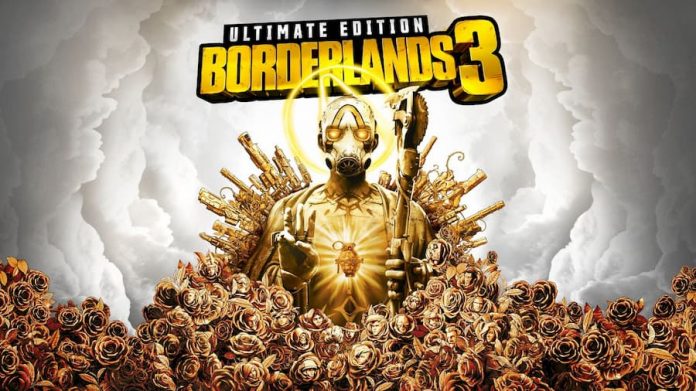 During today's episode of The Borderlands Show, a stream packed with Borderlands announcements, Gearbox revealed two new edition of Borderlands 3 are coming soon.
The first of the two is Borderlands 3 Ultimate Edition. As the same suggests, the Ultimate Edition is the, er, ultimate Borderlands 3 experience. It packs in the base game, along with multiple cosmetics, all Season Pass 1 content and all upcoming Season Pass 2 content. So if you don't yet own Borderlands 3 and are itching to jump in, this is the best way to play.
Borderlands 3 Ultimate Edition will be coming to PC, Stadia, PS4, Xbox Series X/S and PS5 starting 10th November.
Accompanying the Ultimate Edition is Borderlands 3 Next-Level Edition. Also arriving on 10th November, this edition is console only, meaning it won't be available on PC or Stadia. It bundles the base game with new Multiverse Final Form cosmetics; rather than just being single cosmetic items, these provide four completely new character models. There's one for each Vault Hunter, essentially making them look like new characters. They've been designed to showcase how the characters might look in an alternate reality.
The Multiverse Final Form cosmetics form part of Season Pass 2, so they'll also be available in the Ultimate Edition. Furthermore, anyone who owns the original Season Pass or Borderlands 3 Super Deluxe Edition will receive them for free.
Look how cool they are:
Arms Race
Also announced during the Borderlands Show was Arms Race, a brand new game mode that forms part of Season Pass 2's Designer's Cut add-on. Arms Race is described as a "roguelike experience that's fast-paced, challenging and consistently remixed by randomized elements". Hmm. Sounds like fun.
Essentially, in Arms Race mode, all your usual gear is taking off you. You'll also lose the ability to use your skills and abilities. Against the clock, you'll make your way through the Stormblind Complex, a disused DAHL military base. While you're in there, you'll need to find the best equipment you can in order to survive an onslaught of enemies. You'll also face off against a deadly final boss: the Heavyweight Harker.
It's designed to be challenging, but surviving Arms Race mode rewards you with exclusive Legendary loot. If you want to find out more about Arms Race, head over to the official Borderlands blog.
If you want to play Arms Race in Borderlands 3, you'll need the Designer's Cut DLC. It's available as a standalone purchase or as part of Season Pass 2. If you purchase the Ultimate Edition, it'll be included.
See Arms Race in action in the trailer below: