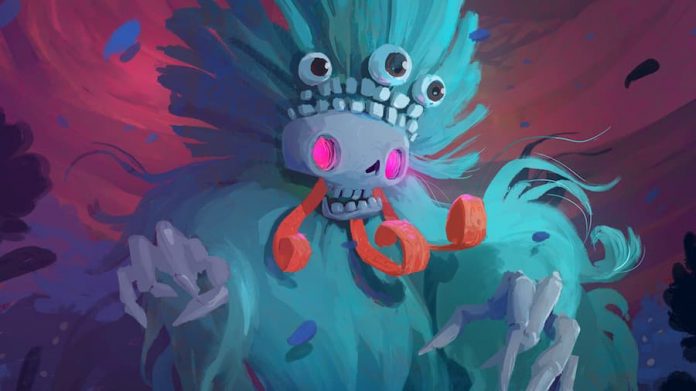 Wake up that inner child of yours because GONNER2 is almost here.
Developer Mattias "Ditto" Dittrich and publisher Raw Fury have officially that the sequel to the award-winning GONNER is headed to PC, Xbox One, and Nintendo Switch on October 22nd.
GONNER2 is a procedurally generated action-platformer with some roguelike elements in there too. Players will fly across levels shooting anything and everything while pulling off some expert acrobatic kills. As you play, you'll try to figure out what crazy chaotic world you've found yourself in.
Each time you play a level in the game it will be completely different from the last time. You'll also have unique challenges to face and secrets to find. Of course, you'll uncover new heads, guns and upgrades as you go. This sequel will have even more chaos than the original and will introduce local co-op for up to four players for the first time.
You can dive into GONNER2 on October 22nd for PC, Xbox One and Nintendo Switch. It'll also be available on Xbox Game Pass on day one. More information about a PS4 release will be coming soon.
Watch the latest trailer for the game below.