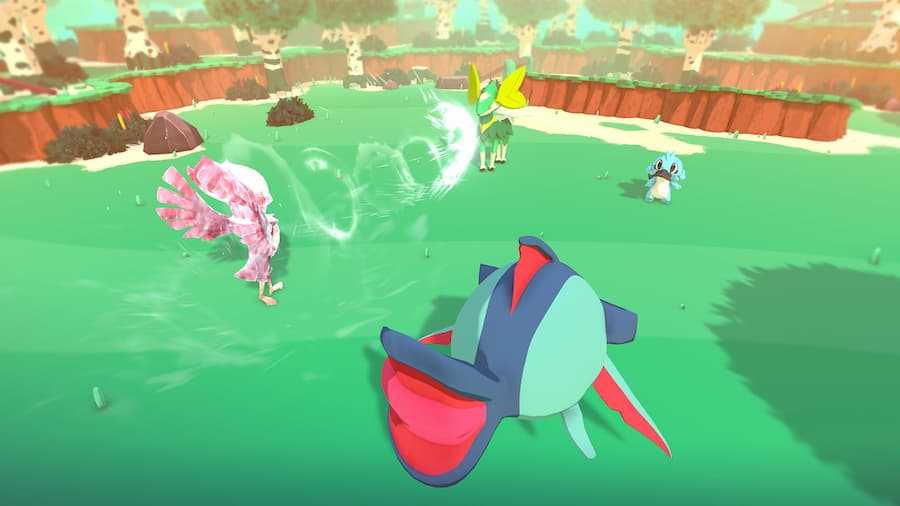 A new PlayStation 5 exclusive is headed to the console in December.
Temtem, from developer Crema, has spent eight months in Early Access on PC and players love capturing the adorable creatures known as, go figure, Tems. It has just been announced that the game will be launching into Early Access on PS5 on December 8th, 2020.
In case you haven't heard of it, Temtem is a massively multiplayer creature-collection game in the same vein as Pokémon. Players are able to catch every Tem, challenge fellow tamers, customise their home or even join in on an adventure with their friends in co-op.
When the game launches on PS5, you can expect to have access to four out of six of the game's main islands. During the main campaign you'll venture to these islands in order to capture more than 100 unique Tems over 30 hours of gameplay.
You can play the entire campaign in co-op and you'll be running into other online players along the way. Think about challenging them to battles or trades, because that's the best way to made new friends and chat.
But what about when you finish the campaign? There will still be lots of stuff for you to do in-game while you wait for the full version's release. If you're competitive, you can test out your skills as a tamer in ranked matchmaking battles. You can also work towards fully customising your home.
After Early Access is over players will gain access to new story content, more Temtem to collect, new multiplayer features and more activities to participate in.
Temtem is available for pre-order today at a discounted price and you'll receive an exclusive in-game title, PSN avatars and Early Access when it launches on December 8th.
The game will be coming to Xbox One, Xbox Series X/S and Switch in 2021.
---