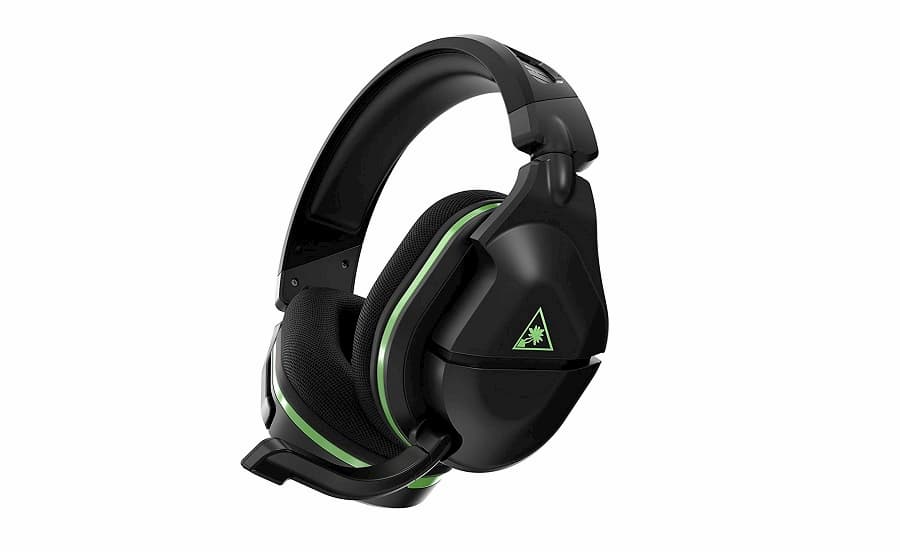 If you're in the market for a new headset for your Xbox One or the upcoming Xbox Series X/S, you should give the Turtle Beach Stealth 600 Gen 2 some serious consideration.
Available now for £89.99/$99.99, the Turtle Beach Stealth Gen 2 Headset for Xbox iterates upon the company's previous Stealth 600 headset that carefully balanced performance and affordability. Once again it's wireless, connecting to your Xbox One or Xbox Series X/S without any faff or wires.
In the box you get the headset (of course), a quick start guide to help get you set up, a snazzy Turtle Beach sticker, and a USB-C charging cable. Connecting the headset to your console is as simple as turning it on, pressing the pairing button on your console, then pressing and holding the connect button on the headset until it also enters pairing mode. All going well, the two will connect, then all you need to do in the future is turn the headset on and your Xbox will pick it up.
The Turtle Beach Stealth 600 Gen 2 Headset for Xbox Series X/S and Xbox One can also be used on Windows 10 PCs, but to do so you need to buy an Xbox Wireless adapter, unless your PC displays the Xbox wireless logo.
Due to its plastic construction, the Turtle Beach Stealth 600 Gen 2 doesn't have the most premium look or feel, but it's sturdy enough. It's also rather comfortable. The cups rest nicely over the ears, and if you're a glasses wearer you be glad to hear that the headset features a patented ProSpecs Glasses Relief System which actually works. Throw into the mix a padded headband, and you have a headset that you can wear for hours at a time without feeling any more uncomfortable than you would with the best of them.
On the left ear-cup you have a mic that only springs into life when pulled down into action. It's good quality, too, picking up your voice with clarity. Also on the left ear-cup you'll find a power button that activates the headset's Superhuman Hearing Mode when tapped, giving you the edge in battle by emphasising audio cues, and a mode button that can be pressed to cycle through four EQ audio presets. So, if you want more bass, more bass and treble, or clearer vocals, you can with the touch of a button. And finally, there are independent game volume and chat volume dials to allow you to find the perfect balance.
Where the Turtle Beach Stealth 600 Gen 2 really impresses for its price is sound quality. While it's not the loudest of headsets it's loud enough, and the audio it delivers is crisp and clear for the most part. I swapped between it and a wired EPOS GSP 601 headset that retails for £199.99/$219.99, and the results were pretty close. Playing DOOM Eternal, the Turtle Beach's audio lost a little bit of clarity in comparison when all hell was breaking loose, but it wasn't anything worth worrying about; it still delivered phenomenal sound. Of course, Dolby Atmos helps; it's certainly worth paying for access to it if you're going to be using your headset regularly. Though Windows Sonic also does a good job of simulating surround sound for free.
At its price point, I really don't think you can beat the Turtle Beach Stealth 600 Gen 2 Headset for Xbox Series X/S and Xbox One right now. It's not the leader in any particular category – it's not the sturdiest headset available, nor does it have the best sound quality – but it's good enough in both regards to impress. Add in the fact that it's wireless, with a charge giving you about 15 hours of wire-free gameplay, has numerous EQ presets available at the touch of a button, and comes with a Superhuman Hearing Mode, and you have a brilliant all-rounder that won't set you back too much.