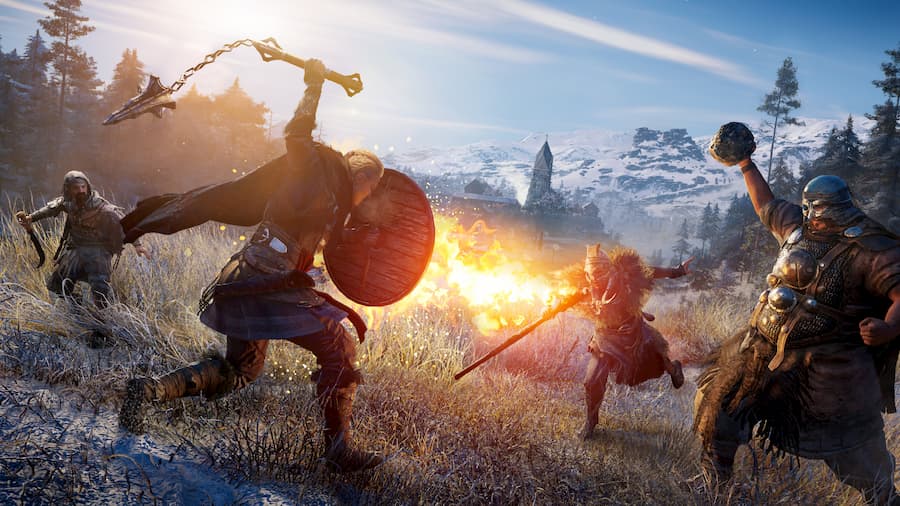 Turns out people just love vikings.
Ubisoft has shared some news on the success of the newly-released Assassin's Creed Valhalla. Its launch week – between 10th and 17th November – has been the most successful in the franchise's history; the game has sold more units in that period than any other Assassin's Creed launch. That's some good going.
If you've played Valhalla, this won't come as a surprise to you; it's an excellent adventure. Taking control of Eivor, players lead a group of vikings from their settlement in Norway to England, where they strive to find a new, better life. Cue lots of exploration, raiding, adventuring and discovery across a vast and beautiful early England.
Alongside having the best launch week in history, Assassin's Creed Valhalla also takes the accolade of being Ubisoft's top-selling PC launch title ever. It boasts record sales on the Ubisoft store.
Of course, with PlayStation 5 only just launching in Europe today, more sales are on the horizon for the game. Undoubtedly it'll continue performing well throughout the holiday period, too.
Ubisoft also promise "robust content plans" are in the pipeline for the game; it'll be supported with post-launch content for an extended period.
Julian Laferriere, the game's producer, says, "Launch is only the beginning and we have robust content plans for Assassin's Creed Valhalla that will keep players immersed in their epic Viking saga for a long time to come."
Buy Assassin's Creed Valhalla on Amazon