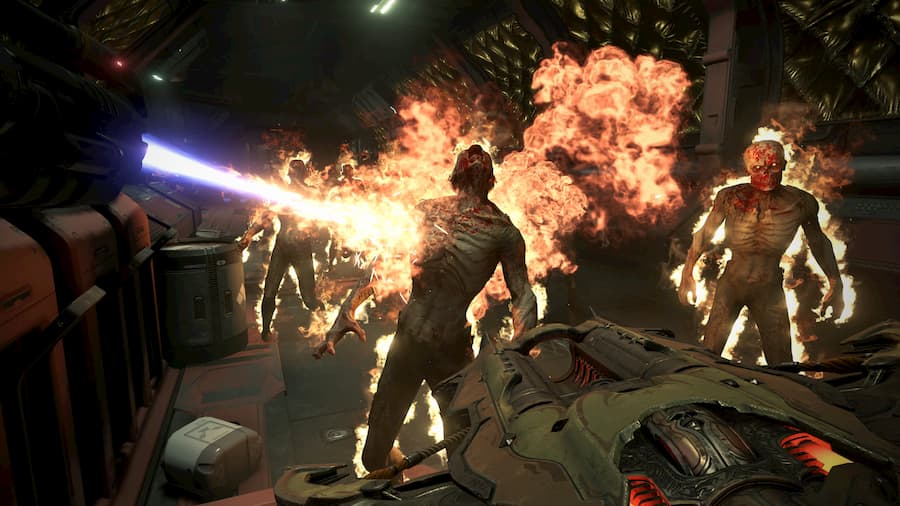 Get ready to rip and tear your way through hordes of enemies from the comfort of a handheld console.
The critically acclaimed first person shooter DOOM Eternal is finally headed to Nintendo Switch. It will be available digitally on the Nintendo eShop on December 8th.
Unique to Switch, this version of DOOM Eternal will feature motion aiming controls using the Switch's gyroscopic abilities. Players will be able to use the console's motion controls along with the analogue stick for some super precise aiming.
Players will be able to enjoy the game's single player campaign or jump into the online BATTLEMODE. Here, players can engage in 2v1 battles; one Slayer fights against two of their friends who have taken on the role of demons. See who can come out on top in a best-of-five round match.
DOOM Eternal's Switch port has been handled by Panic Button, the team responsible for bringing other Bethesda titles to the console. Panic Button also ported 2016's DOOM, Wolfenstein II: The New Colossus and Wolfenstein: Youngblood to Switch, so you know it's been in good hands.
If you're yet to play DOOM Eternal, you can read our full review of the game here.
And keep an eye for when the game launches for Nintendo Switch on December 8th.